Blog – Entries tagged as Exhibition
May 15, 2018
Stefan Willerstorfer
Stefan Willerstorfer
Exhibition book Subtext: Typedesign is now available
You want to know more about the thriving Austrian type design scene? In case you missed the popular type design exhibition, Subtext: Typedesign, which took place in Vienna in April and May 2017: The book accompanying the exhibition is now available for purchase at the renowned Swiss publishing house Niggli. It introduces and documents the designs of more than 50 designers and foundries working locally and worldwide and presents more than 450 pages of recent Austrian type designs.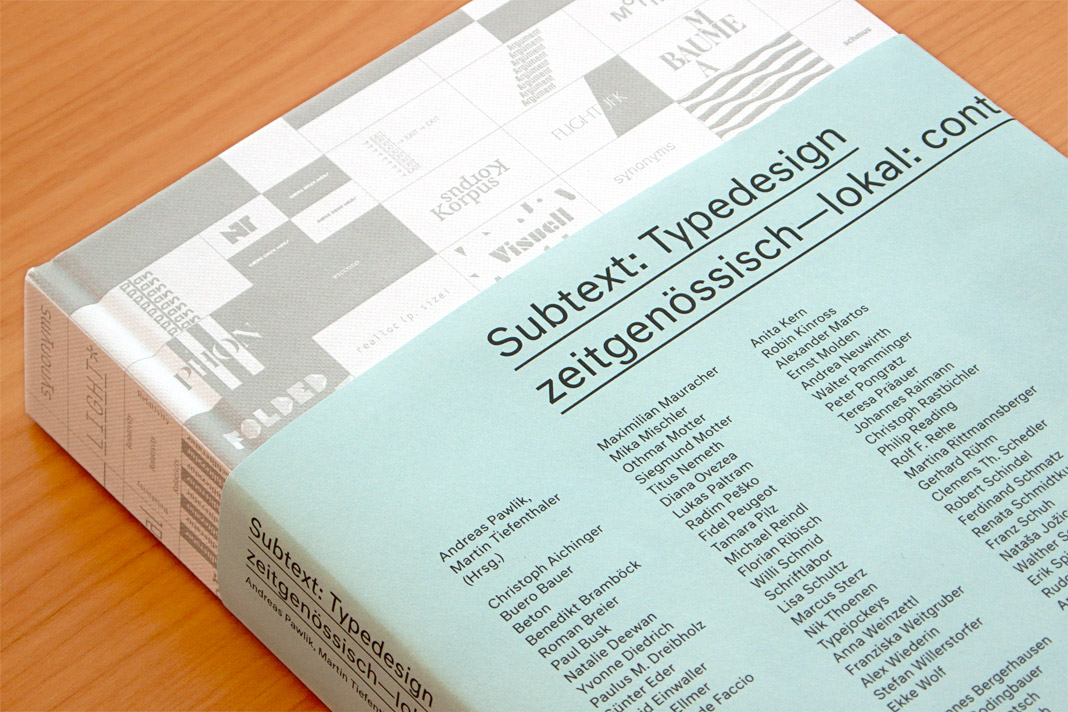 Cover of the exhibition book Subtext: Typedesign.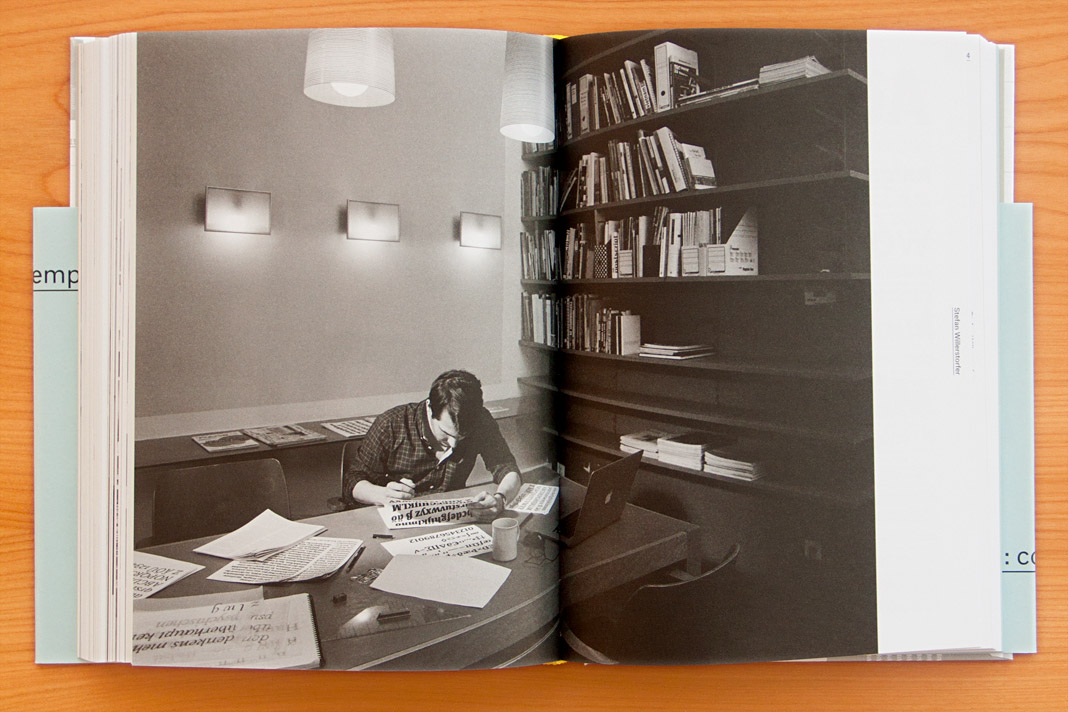 Double page spread showing a focused Stefan Willerstorfer at work.

As one of Austria's leading foundries our work is showcased in the book in great detail. The typefaces in the book are not only shown as specimens but also in real use. In addition, the book contains a comprehensive text section in which well-known authors from various cultures and academic disciplines explore their relationships to type design. Definitely worth a read!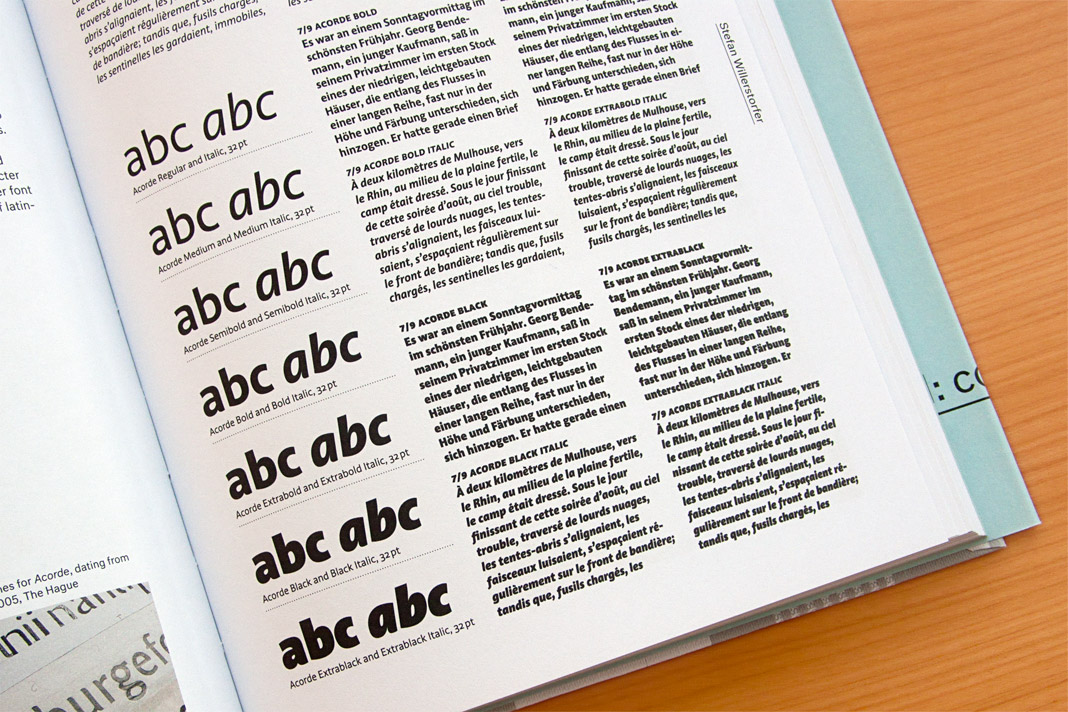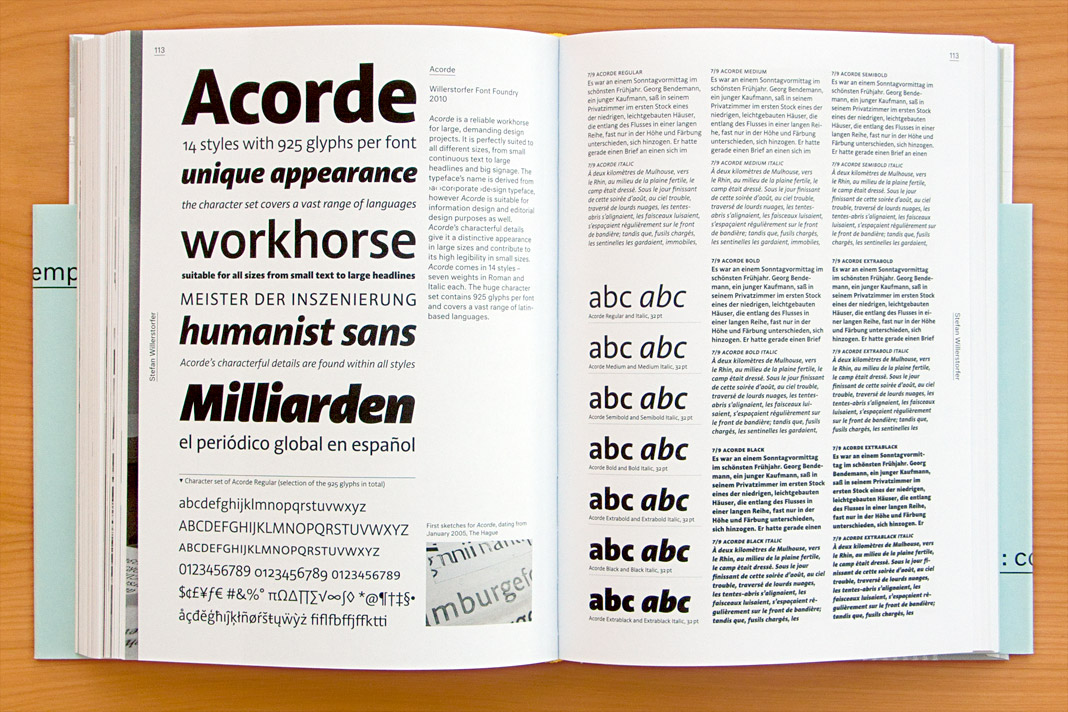 Double page spread presenting all 14 styles of Acorde.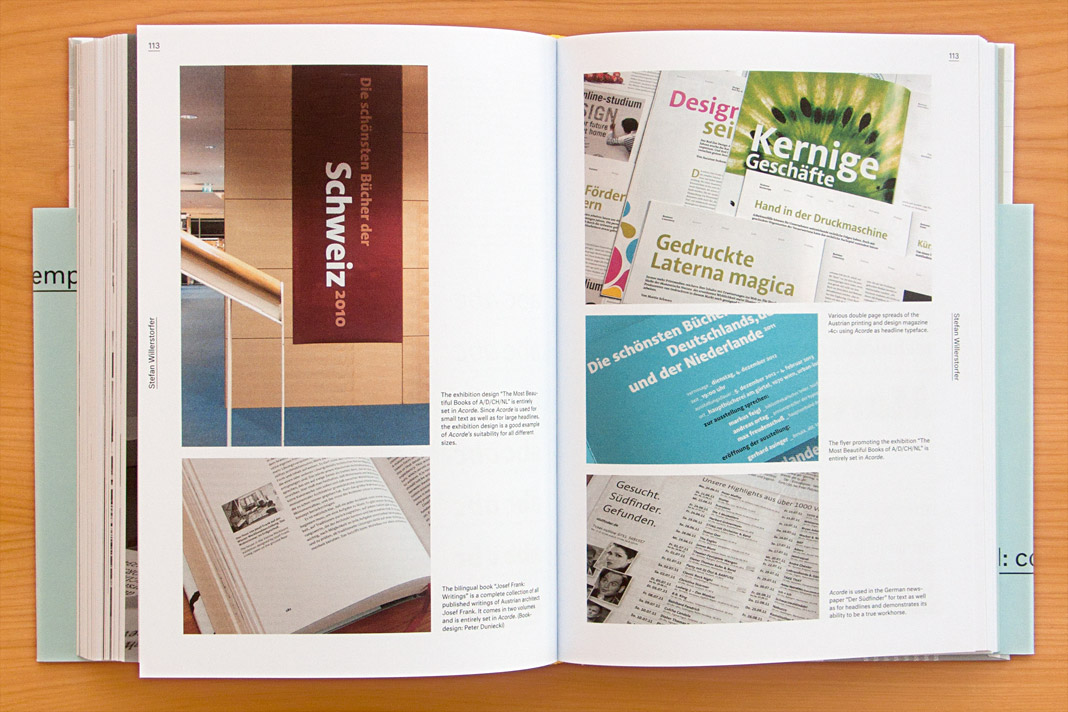 Double page spread showcasing Acorde in use.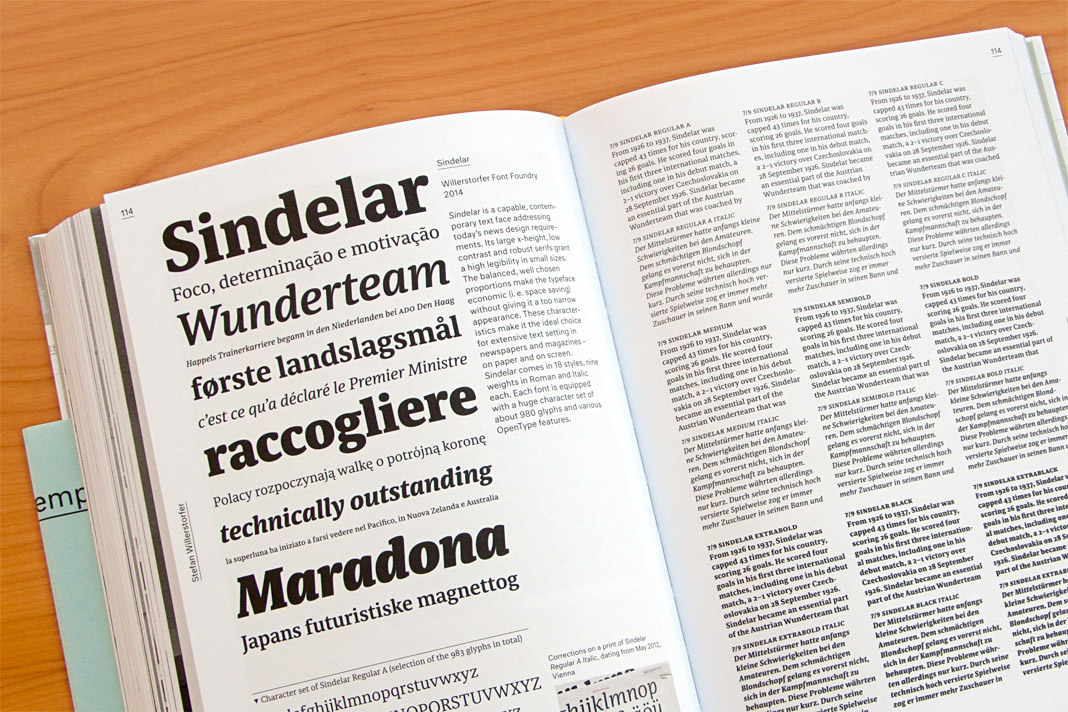 Double page spread presenting all 18 styles of Sindelar.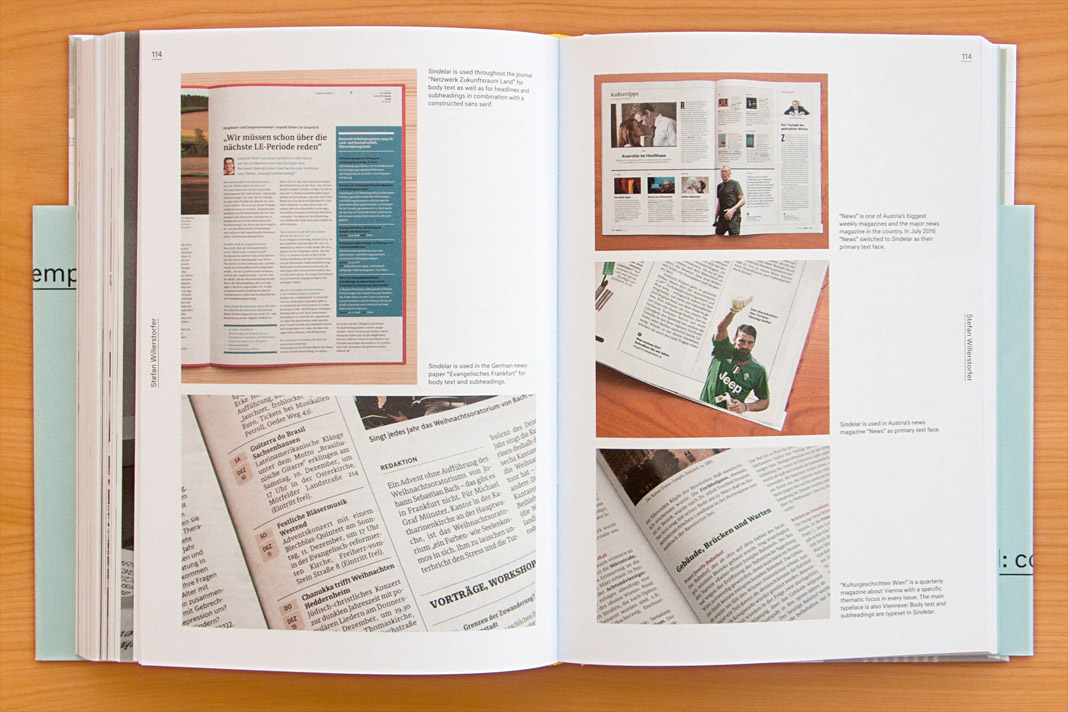 Double page spread showcasing Sindelar in use.
---