Blog – Entries tagged as United States
October 7, 2016
Stefan Willerstorfer
Philippine Daily Inquirer
The Philippine Daily Inquirer's new text face: Sindelar
Great news from Asia: The Philippine Daily Inquirer started using Sindelar as their new text face yesterday. The introduction of Sindelar was part of a comprehensive redesign of the newspaper done by the world-renowned media consulting firm García Media.
The Philippine Daily Inquirer is the most widely read broadsheet newspaper in the Philippines with a daily circulation of 260,000 copies. Here at the studio we can't wait to receive one of these copies and get a closer look at the great role Sindelar plays in the new design.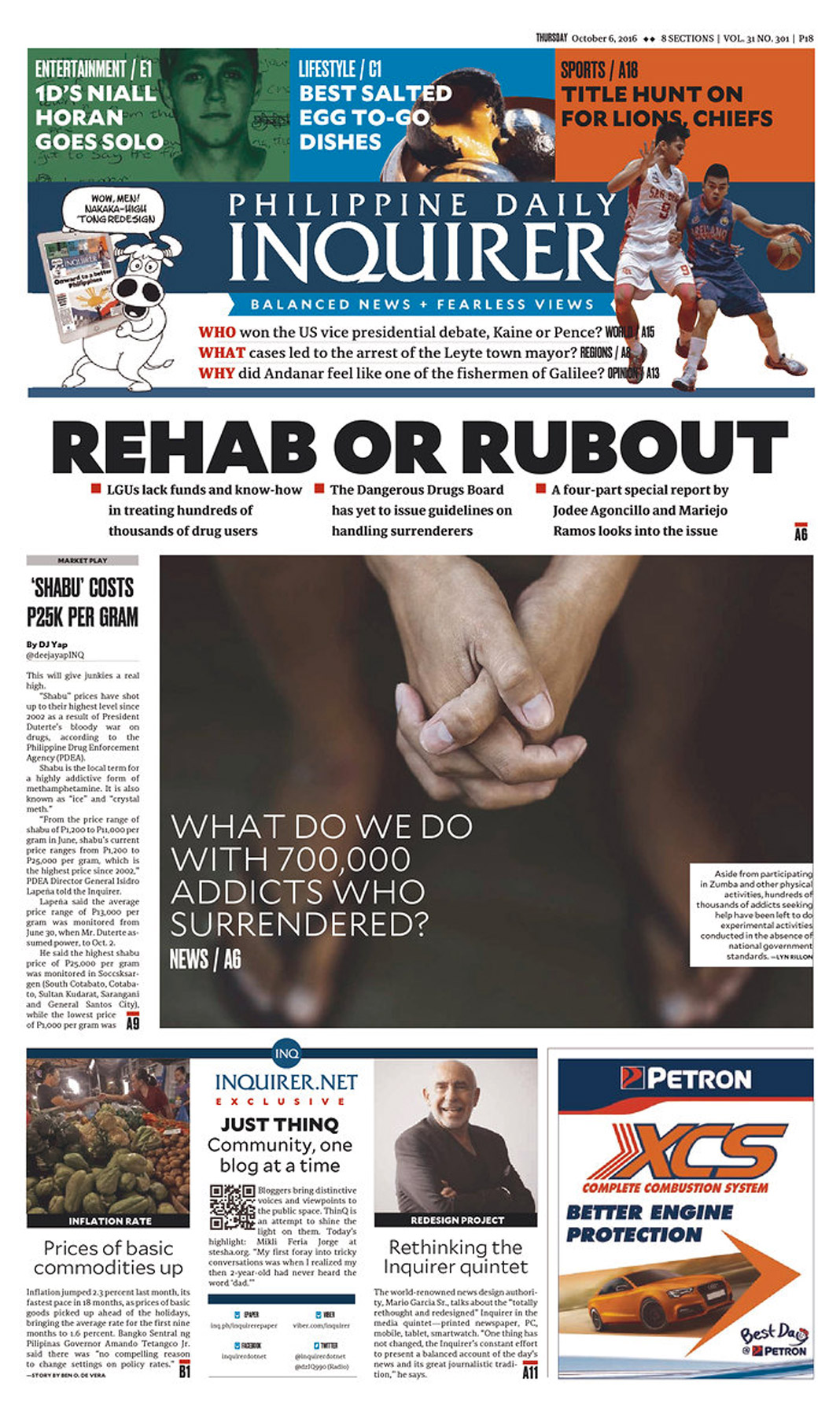 Front page of the first issue of the redesigned Philippine Daily Inquirer.
---