Blog – Entries tagged as Designforum
November 22, 2018
Stefan Willerstorfer
Jana Madzigon, Stefan Willerstorfer
Speaking at this year's Joseph Binder Symposium in Vienna
I was invited to speak at this year's Joseph Binder Symposium which took place two weeks ago in Vienna's Designforum. There were twelve talks by designers and illustrators in total. All of these talks focused on the value of the sketch during the development process.
The programme was diverse and very interesting and I personally enjoyed the pleasant atmosphere. My lecture was entitled Weiß, Schwarz. Grau! (White, Black. Grey!) and I emphasized the value sketches do play in the development of a typeface. It was a great experience to participate at the symposium as a speaker and also as a listener.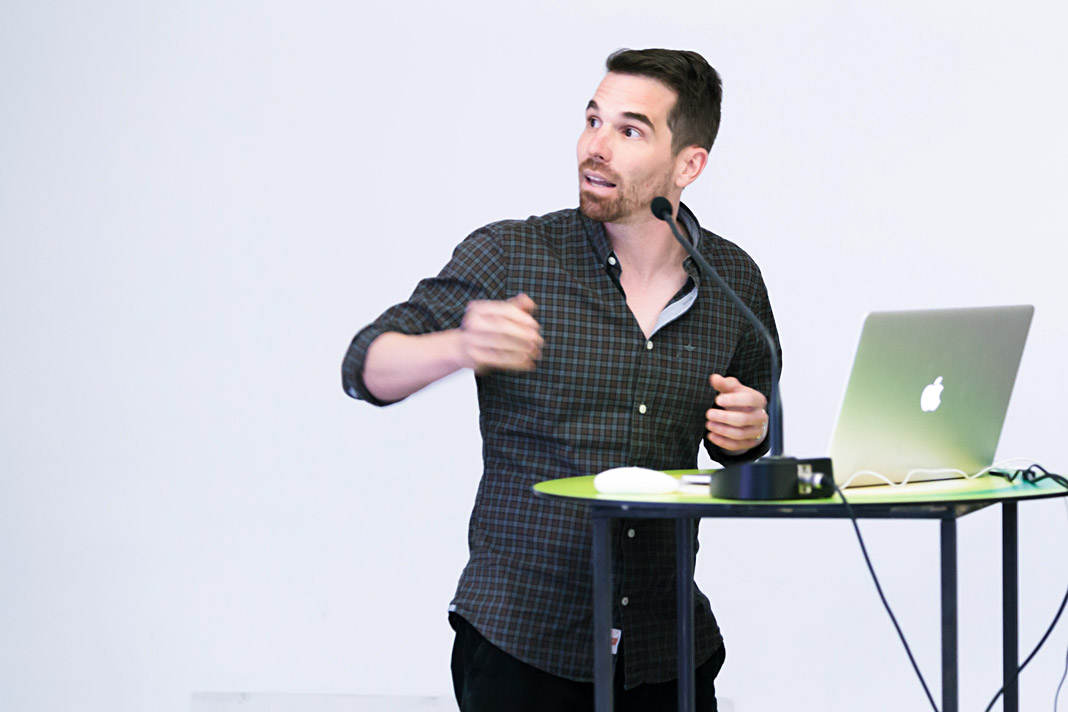 Stefan Willerstorfer emphasized the value of sketching in type design.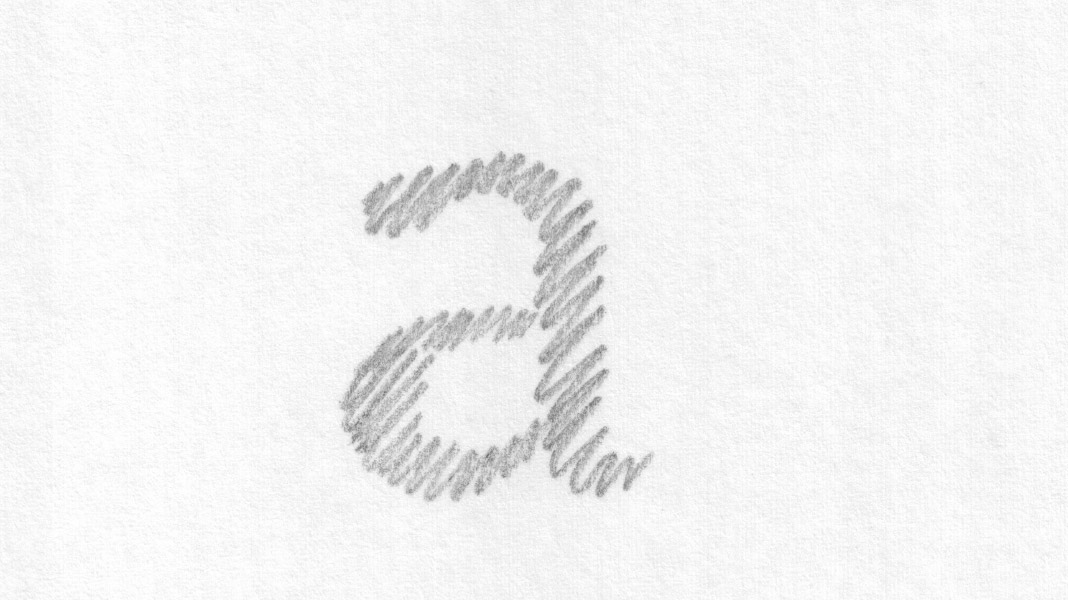 This slide shows an early sketch of the letter a of the Sindelar family.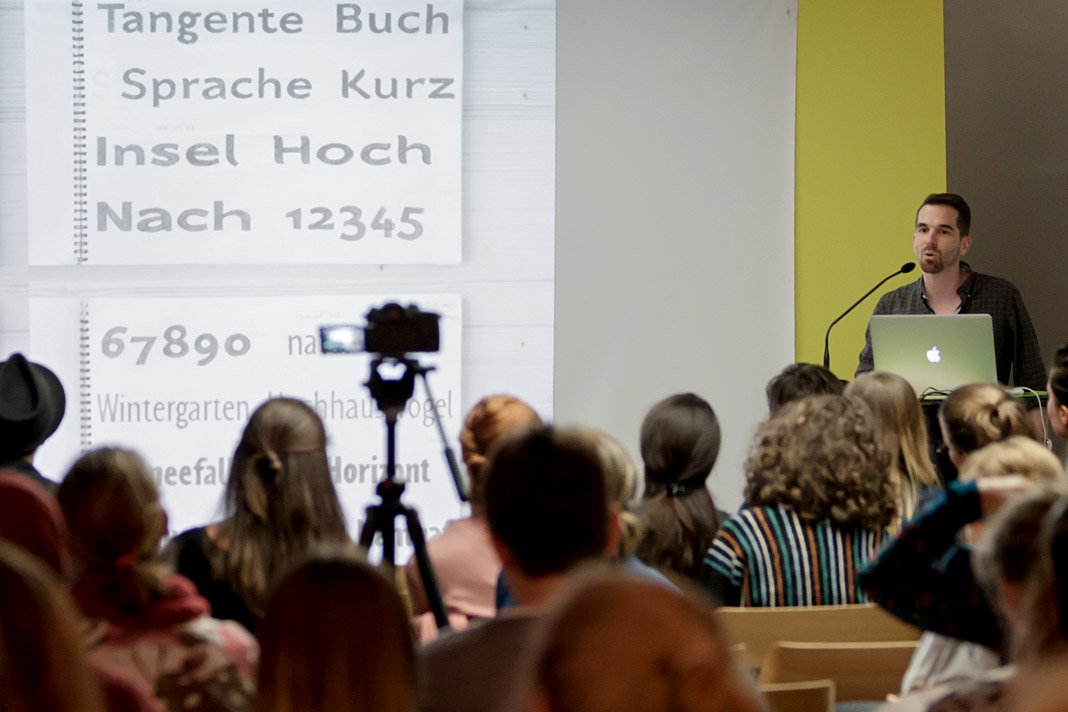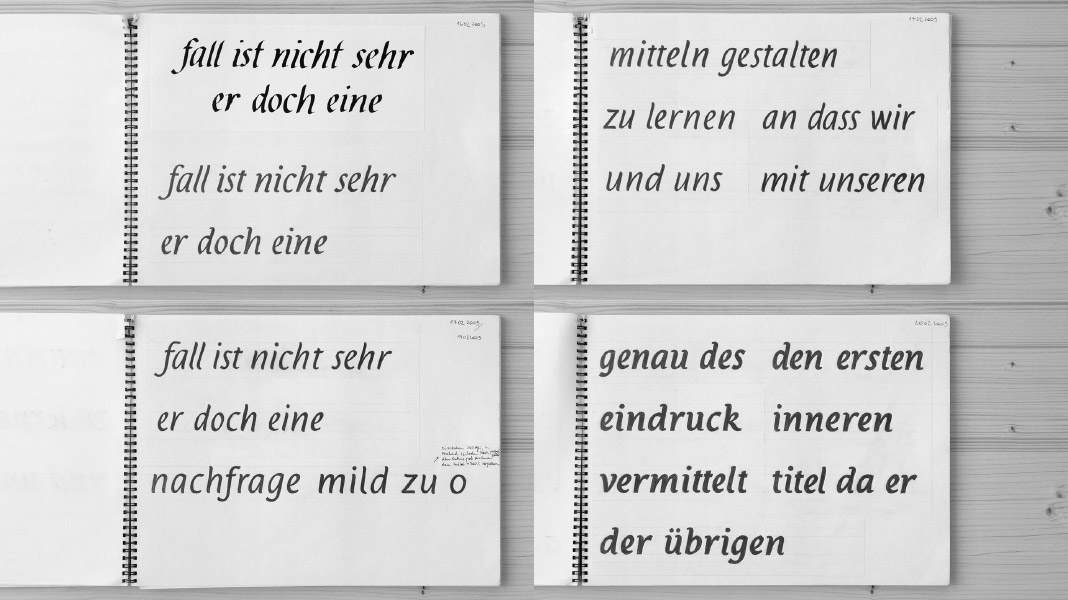 This slide shows various sketches for the Italic styles of the Acorde family.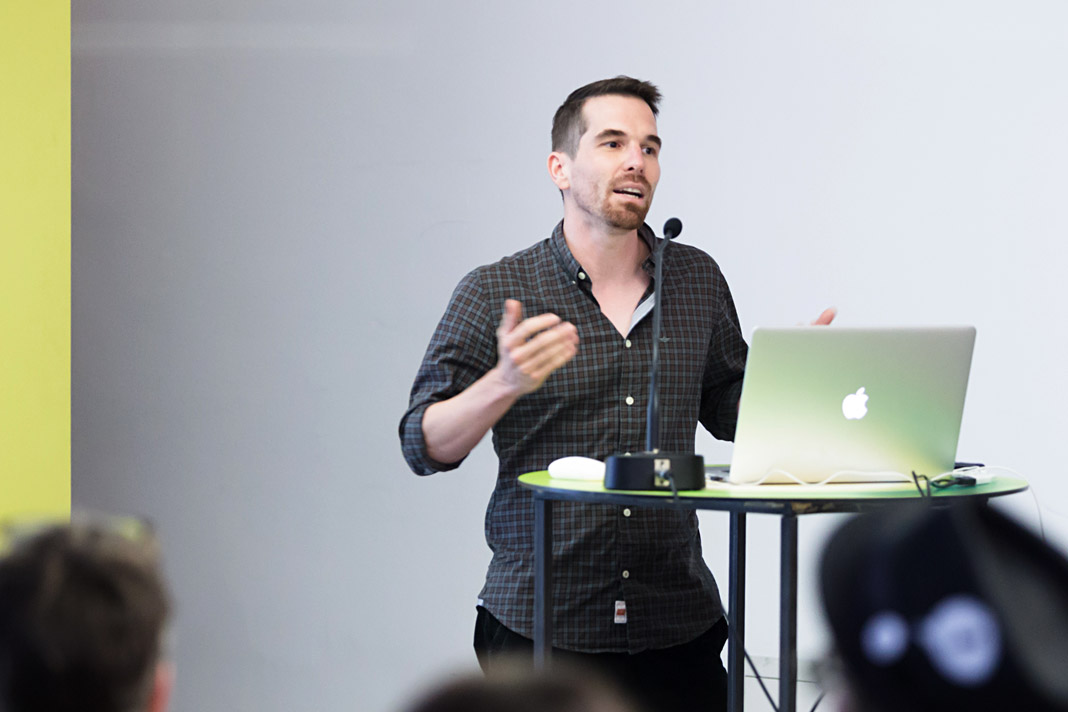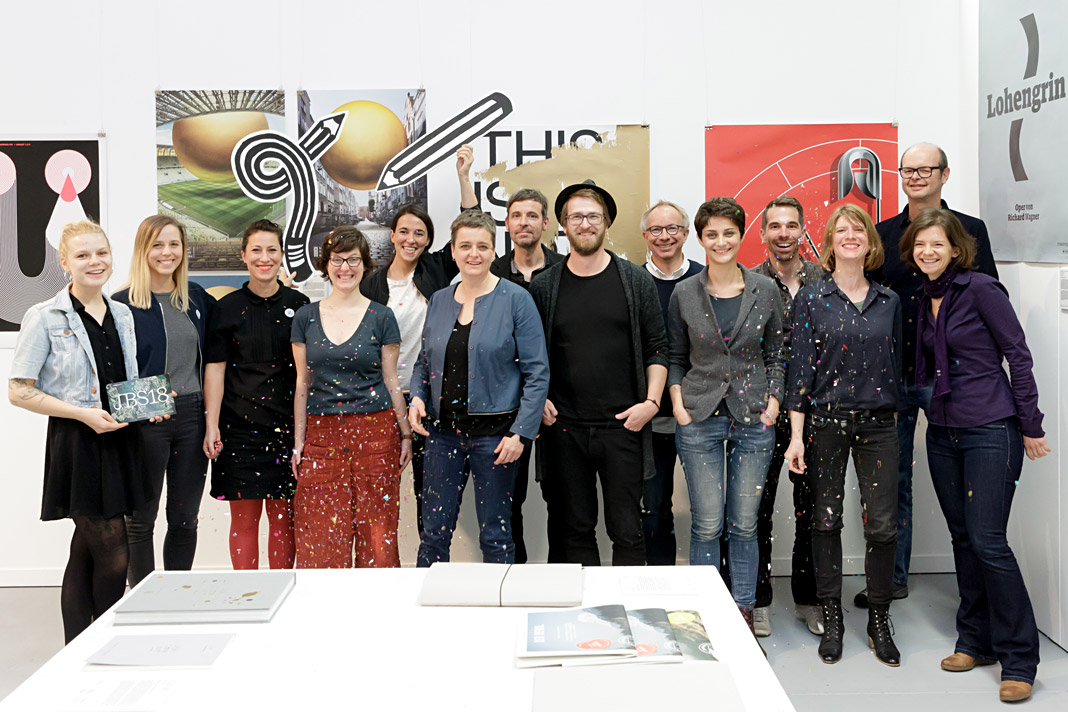 The speakers of this year's Joseph Binder Symposium in Vienna.
---
April 12, 2017 Stefan Willerstorfer Typographische Gesellschaft Austria, Helmut Buchberger
Austrian design exhibition Subtext: Typedesign in Vienna
Yesterday the opening of the design exhibition Subtext: Typedesign took place at the Designforum in Vienna's Museumsquartier. The opening was a great success and attracted more than 500 people. The exhibition subtitled zeitgenössisch–lokal: contemporary–austrian showcases Austrian type designs from the last fifteen years and impressively documents the liveliness of the Austrian type design scene.
The exhibition is organised by the Typographic Society Austria (tga – Typographische Gesellschaft Austria) and was curated by Andreas Pawlik and Martin Tiefenthaler.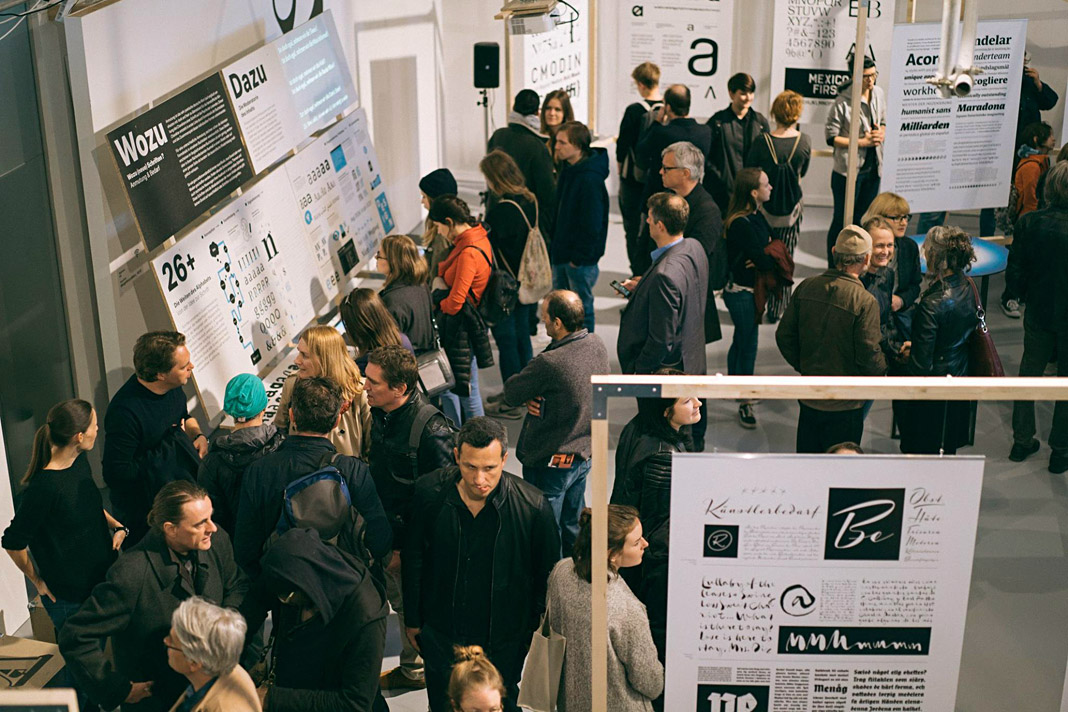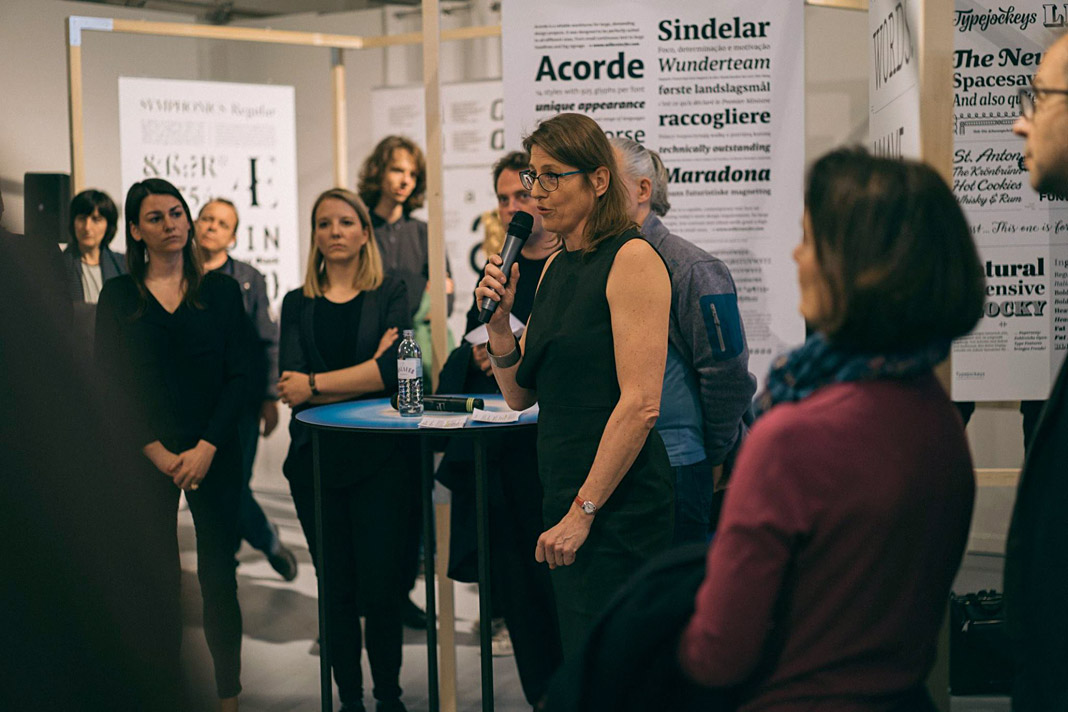 Anita Kern speaking at the opening in front of a poster showcasing Acorde and Sindelar.

At the opening Anita Kern, an Austrian graphic designer, writer, and profound expert on Austrian design history, spoke about the history and the current state of Austrian type design.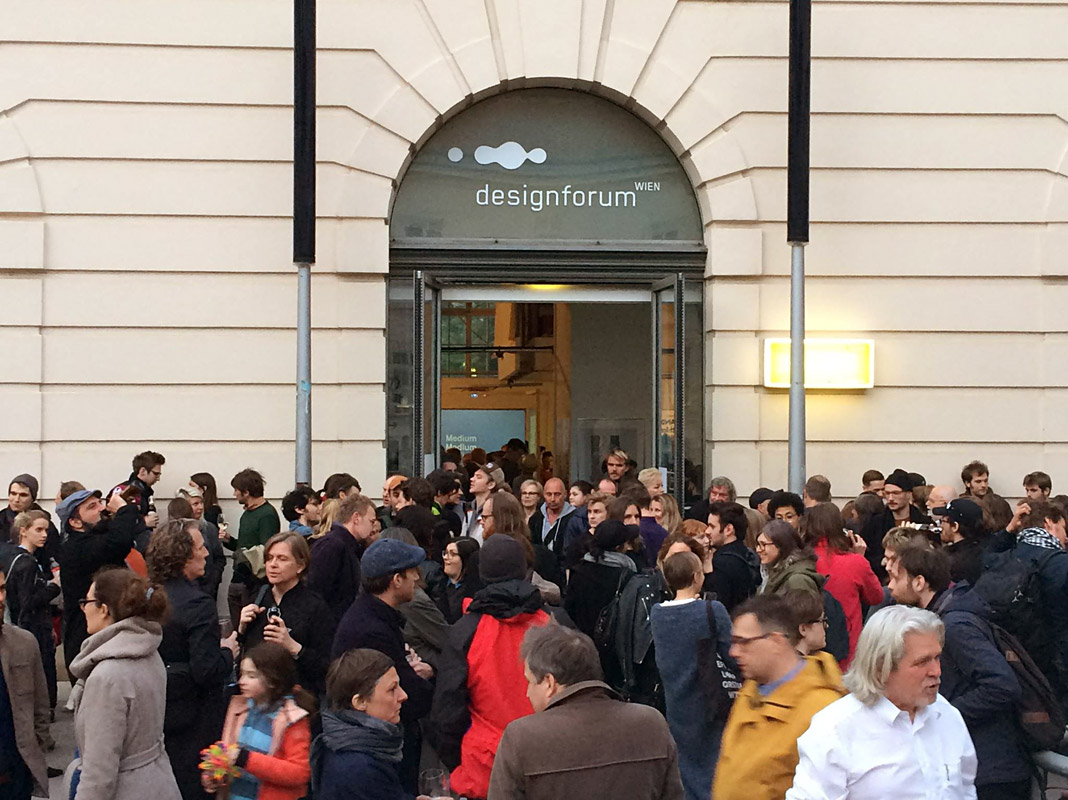 Even the Designforum's entrance was crowded with visitors at the opening.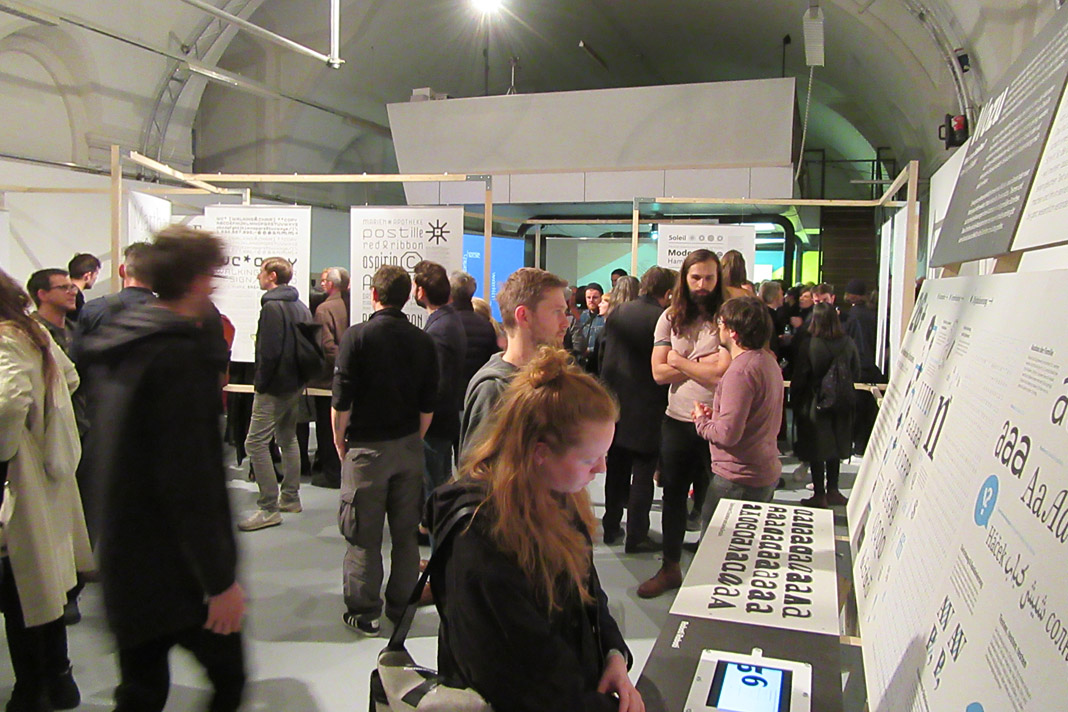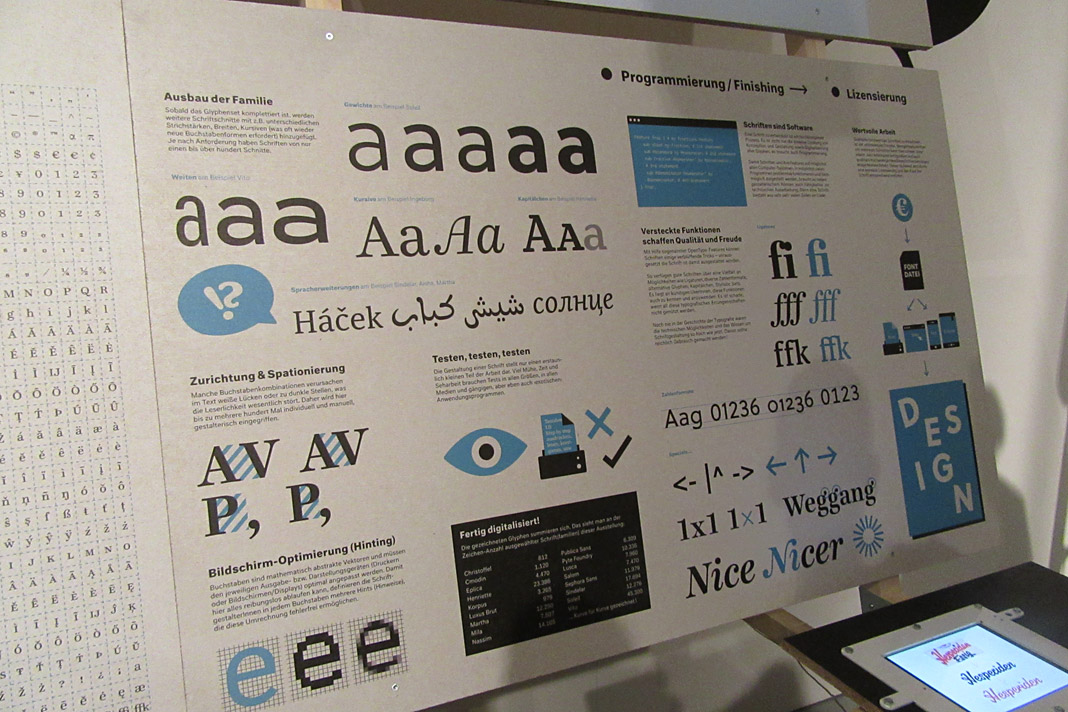 This informative chart explains the workflow during the development of a type family.

Here at Willerstorfer Font Foundry we are proud that our award winning type families Acorde and Sindelar are part of this beautiful exhibition.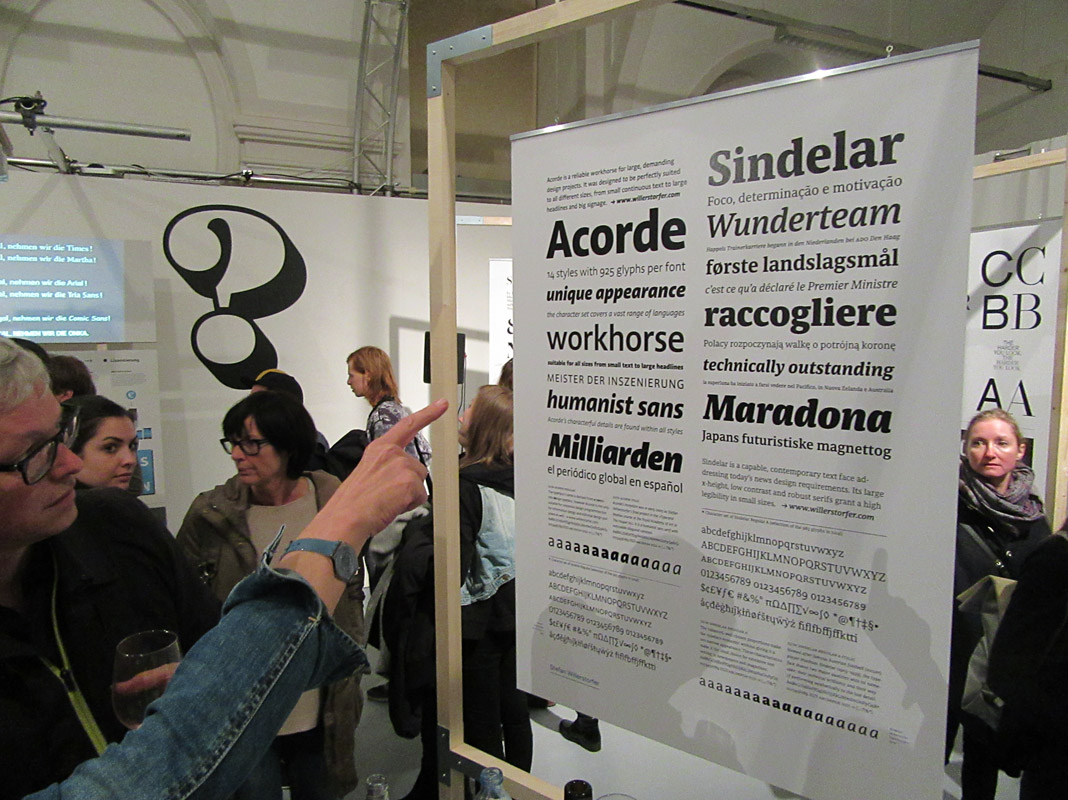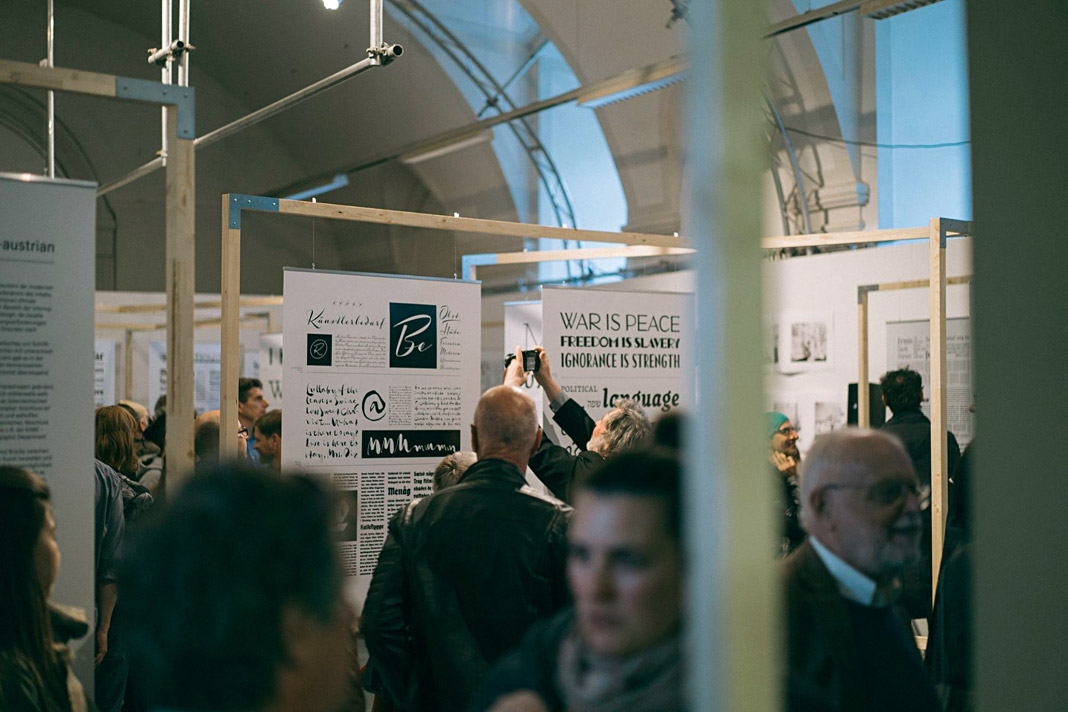 If you happen to be in Vienna use the opportunity to get more insights on Austrian type design and visit the exhibition at the Designforum. The exhibition will be on show until the 26th of May 2017. More detailed information is available here.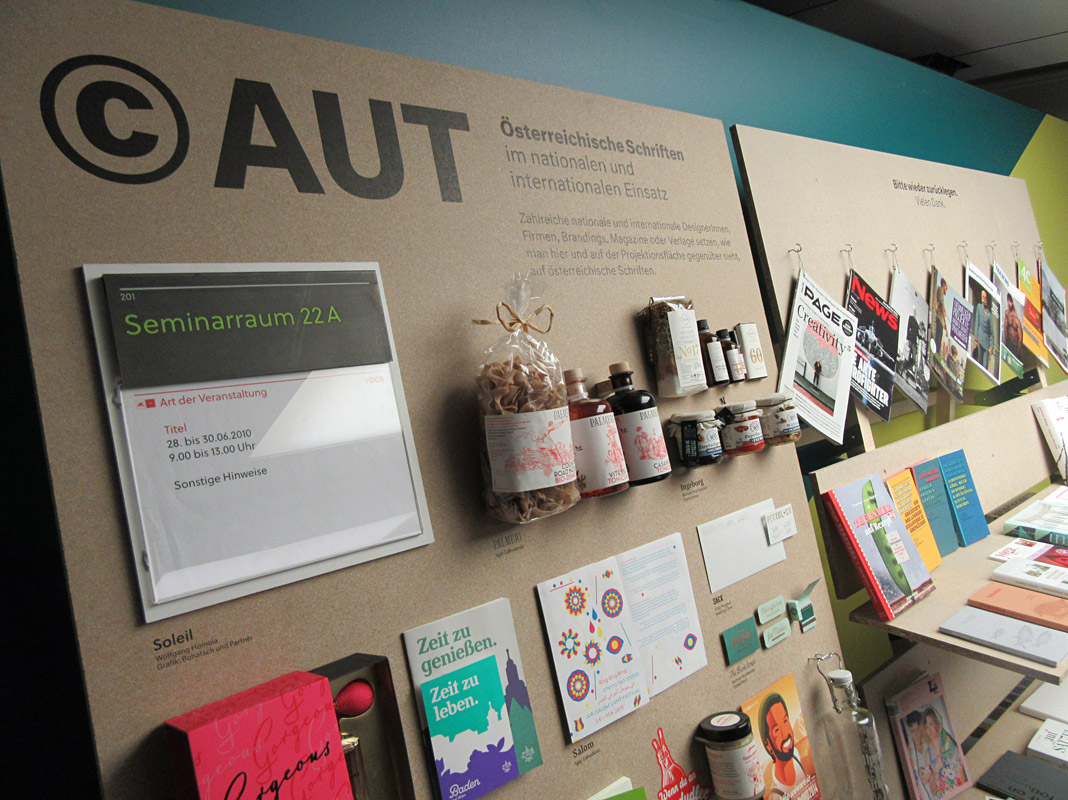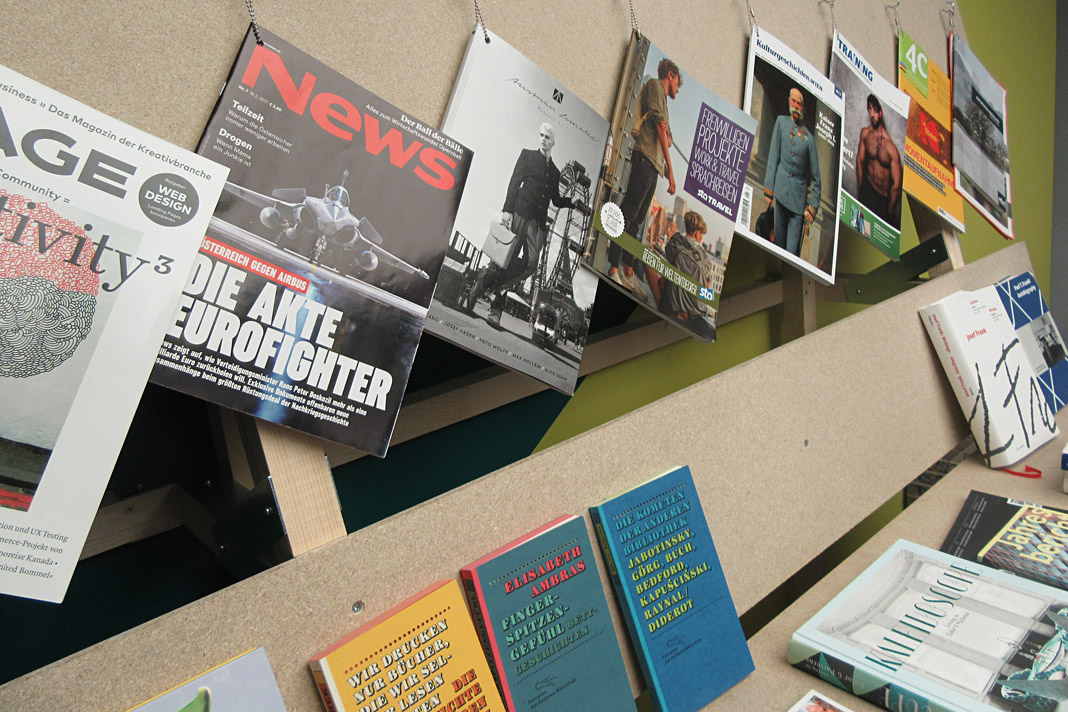 A selection of magazines, newspapers, books, and other products that use Austrian type families.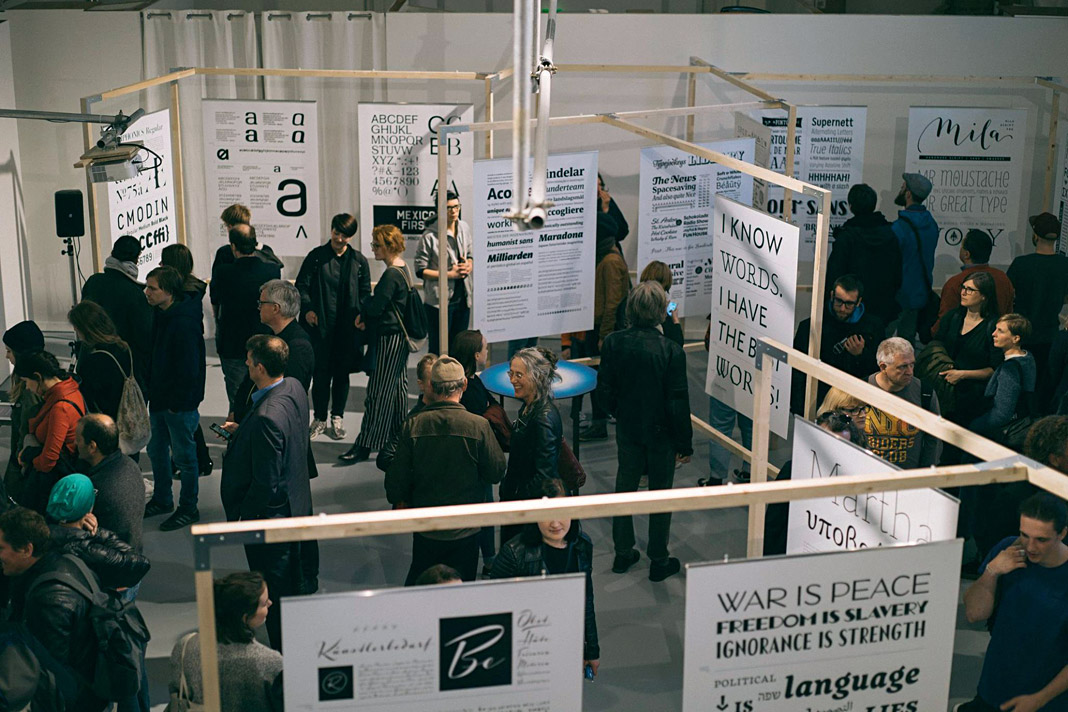 Visitors at the opening looking at and discussing about Austrian type design.
---