Blog – Entries tagged as Newspaper Design
October 7, 2016
Stefan Willerstorfer
Philippine Daily Inquirer
The Philippine Daily Inquirer's new text face: Sindelar
Great news from Asia: The Philippine Daily Inquirer started using Sindelar as their new text face yesterday. The introduction of Sindelar was part of a comprehensive redesign of the newspaper done by the world-renowned media consulting firm García Media.
The Philippine Daily Inquirer is the most widely read broadsheet newspaper in the Philippines with a daily circulation of 260,000 copies. Here at the studio we can't wait for receiving one of these copies and having a closer look at the great role Sindelar plays in the new design.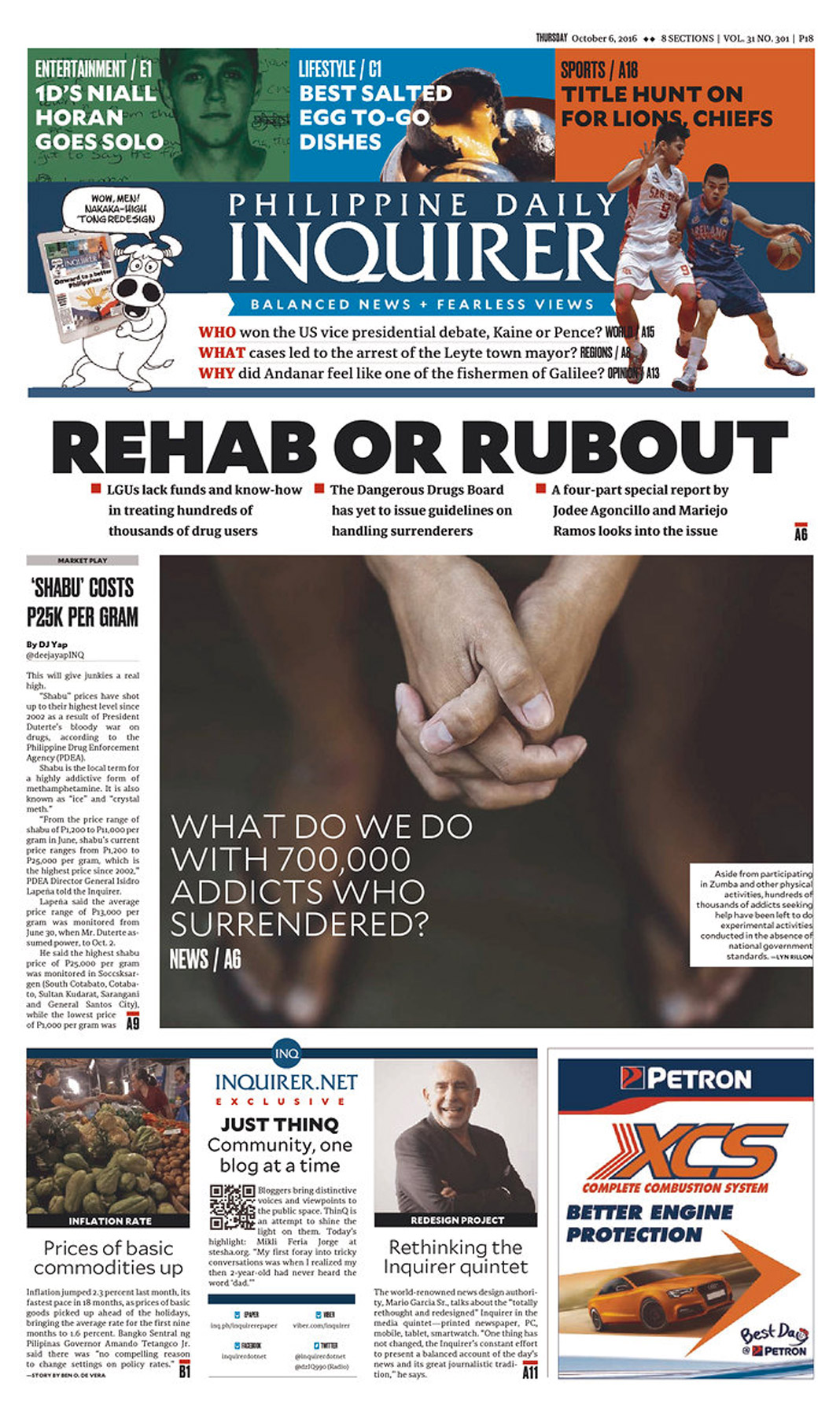 Front page of the first issue of the redesigned Philippine Daily Inquirer.
---
May 25, 2011 Stefan Willerstorfer Stefan Willerstorfer
German newspaper INFO – Der Südfinder trusts in Acorde
The German newspaper INFO – Der Südfinder is a regional newspaper in Baden-Württemberg with a circulation of more than half a million copies. German newspaper designer Hans Peter Janisch restructured the newspaper and brought its appearance up to date. The new design was presented at the end of May.
The centrepiece of the revised typography was the introduction of Acorde as the newspaper's main typeface. Acorde is used for text as well as for headlines and demonstrates its ability to be a true workhorse. It perfectly contributes to the fresh and modern feel of the newspaper.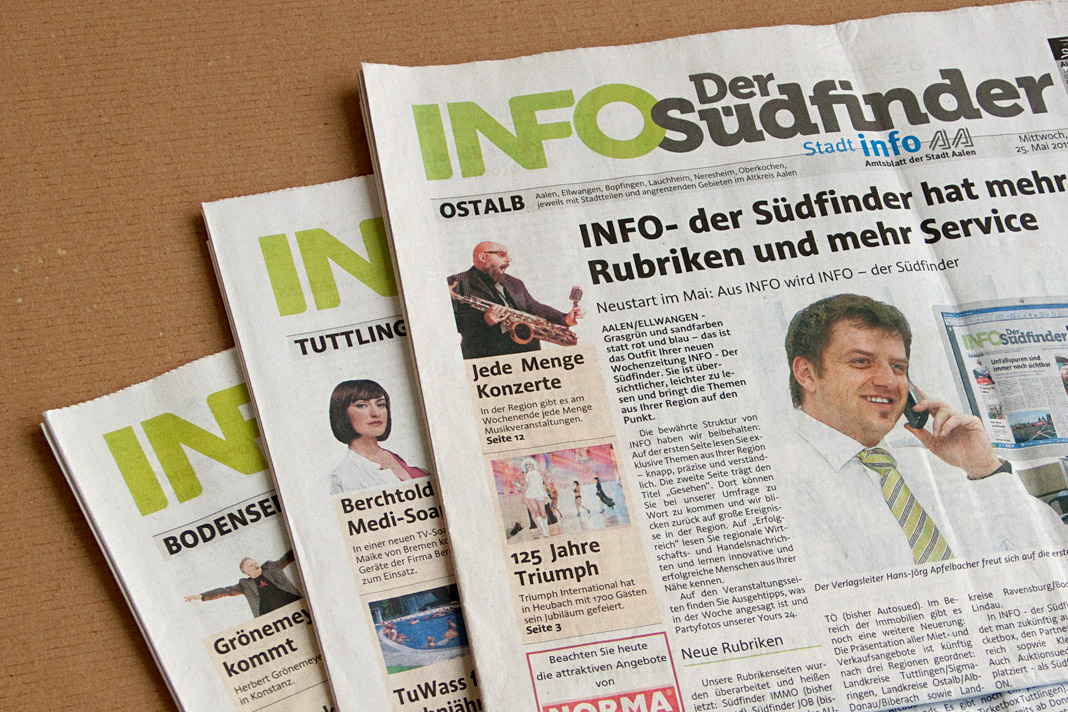 Cover of the first issue of the redesigned newspaper.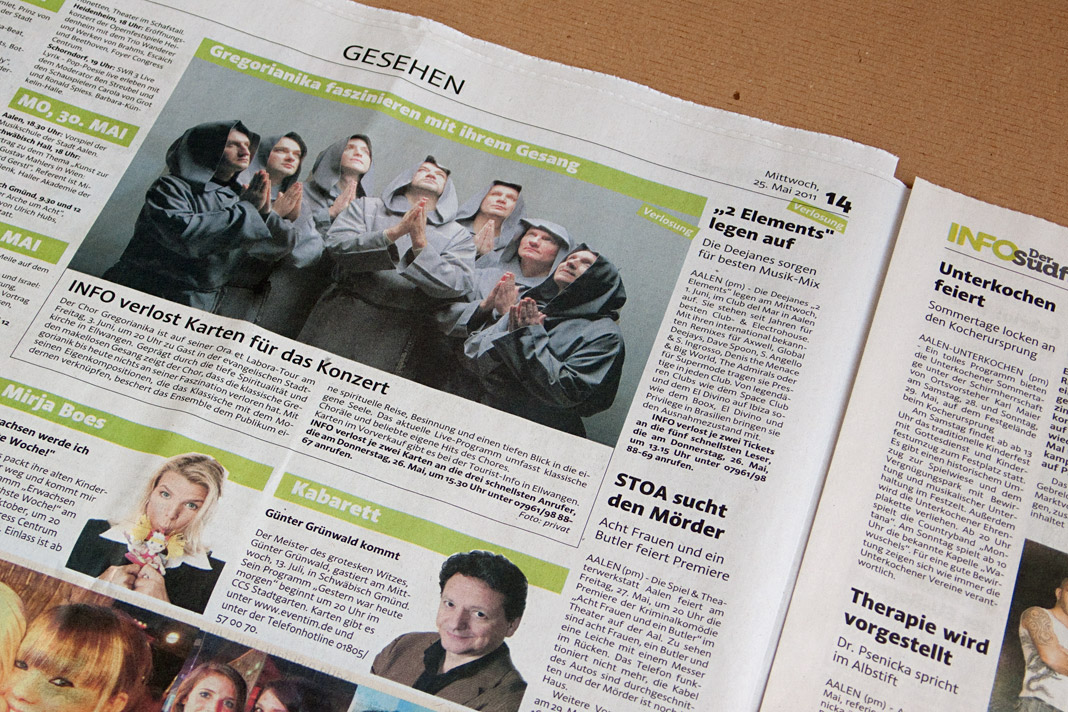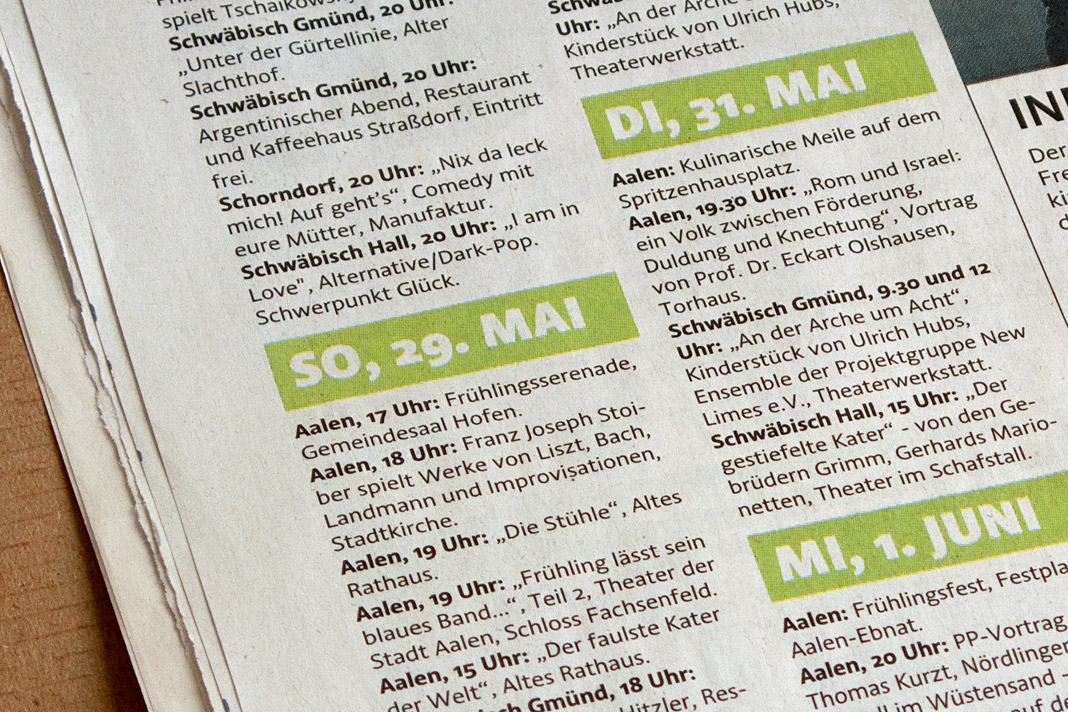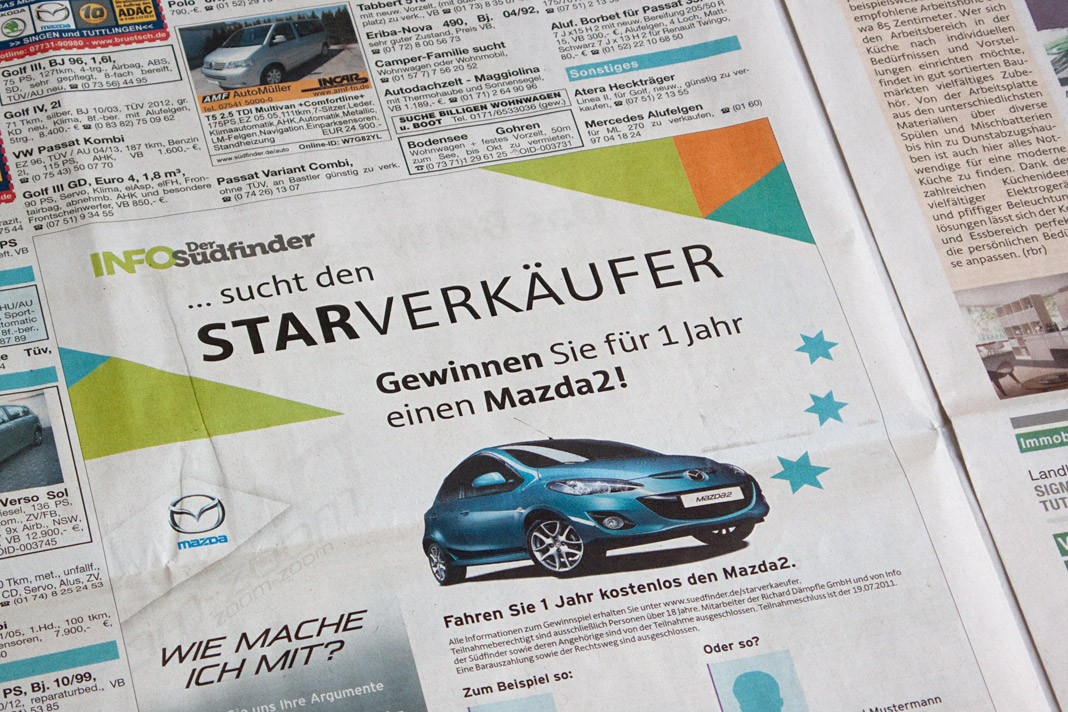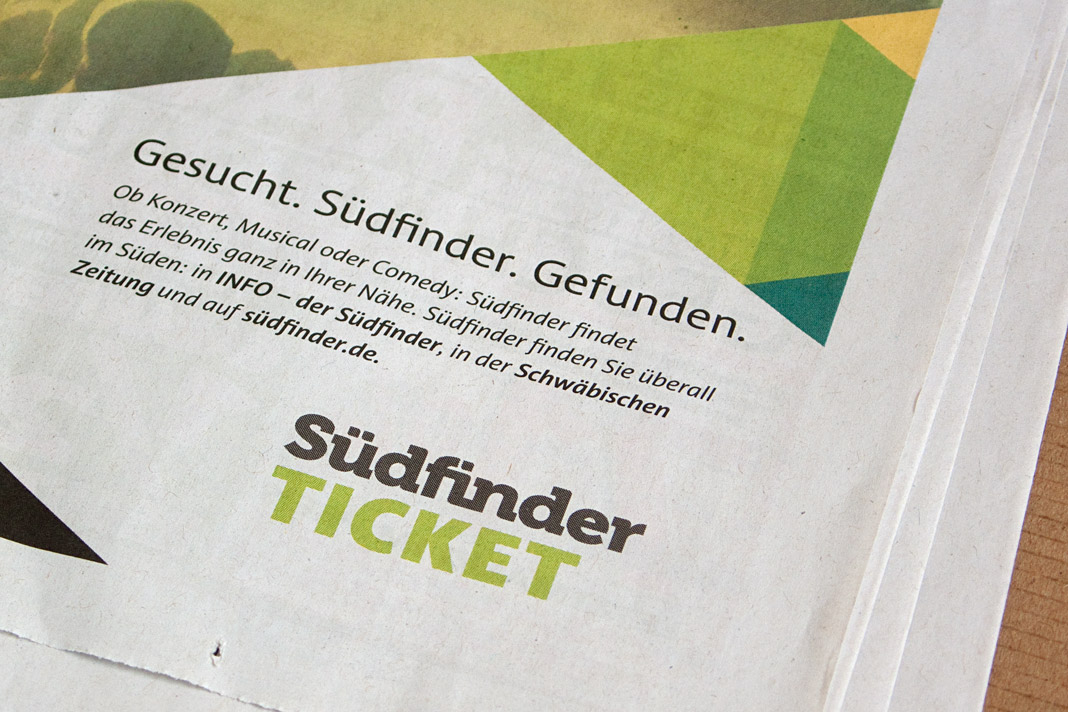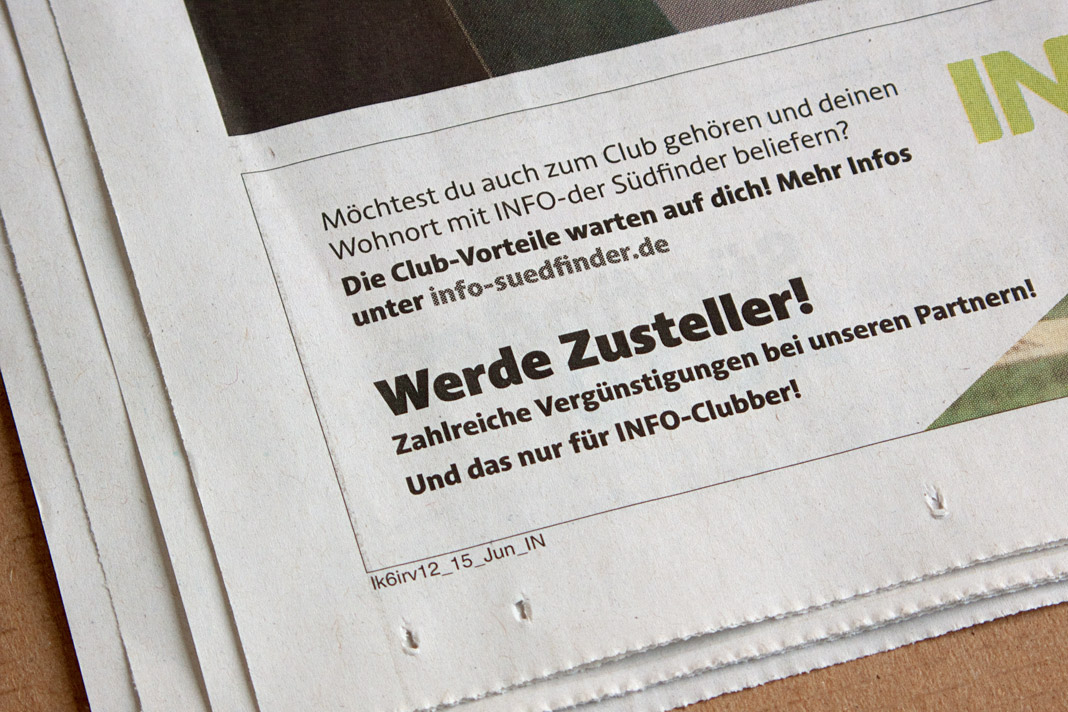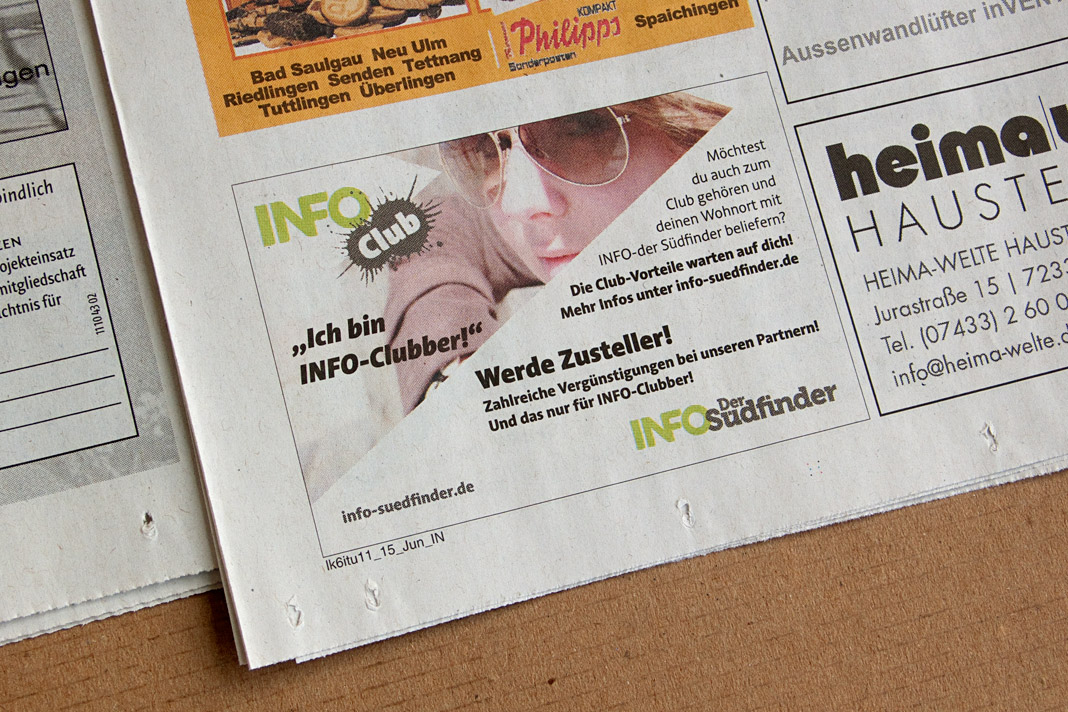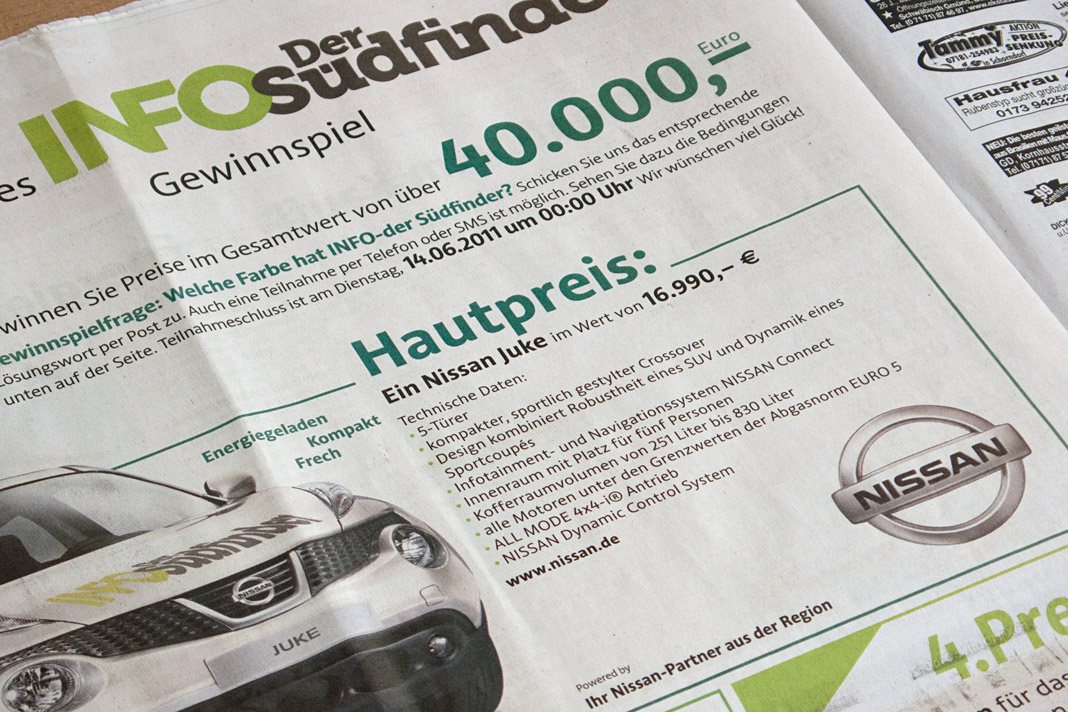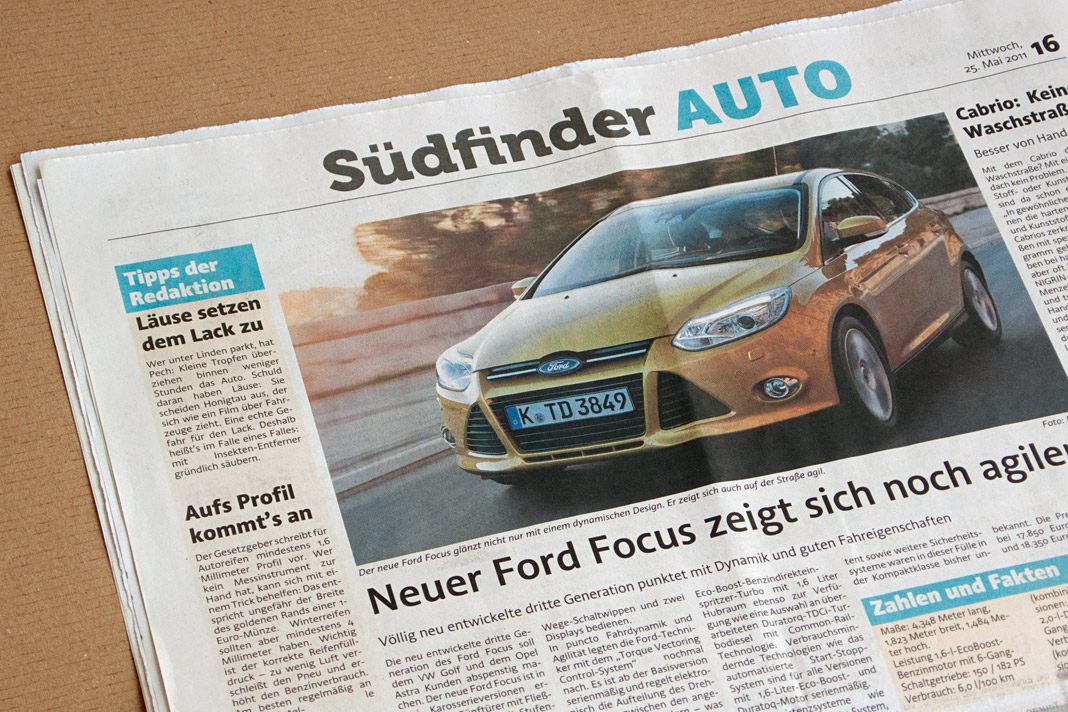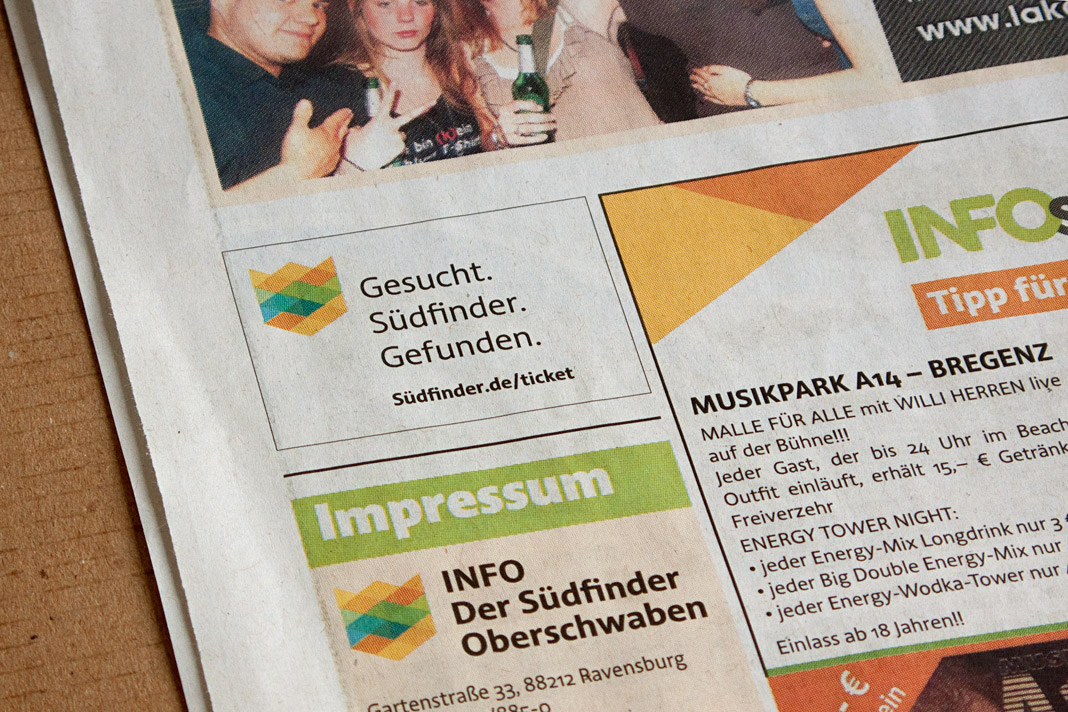 Various impressions of the newspaper's new appearance.
---