November 10, 2010
Stefan Willerstorfer
Design Austria, Stefan Willerstorfer
Acorde wins the Joseph Binder Award in Bronze
The Joseph Binder Award is a biennial international design competition organised by Design Austria, Austria's only professional association and service organisation representing the interests of designers from all creative disciplines. The jury of this year's competition was chaired by Dutch design icon Gert Dumbar, and consisted of renowned international experts such as Lo Breier and Olaf Hajek.
Although Design Austria has been awarding the Joseph Binder Award since 1996, this year's competition was the first one to have the category type design as a design discipline on its own. Introducing awards for this discipline reflects the growing significance and recognition of type design in Austria. It is a great honour that Acorde was one of the first typefaces to receive the highly respected Joseph Binder Award in this new category.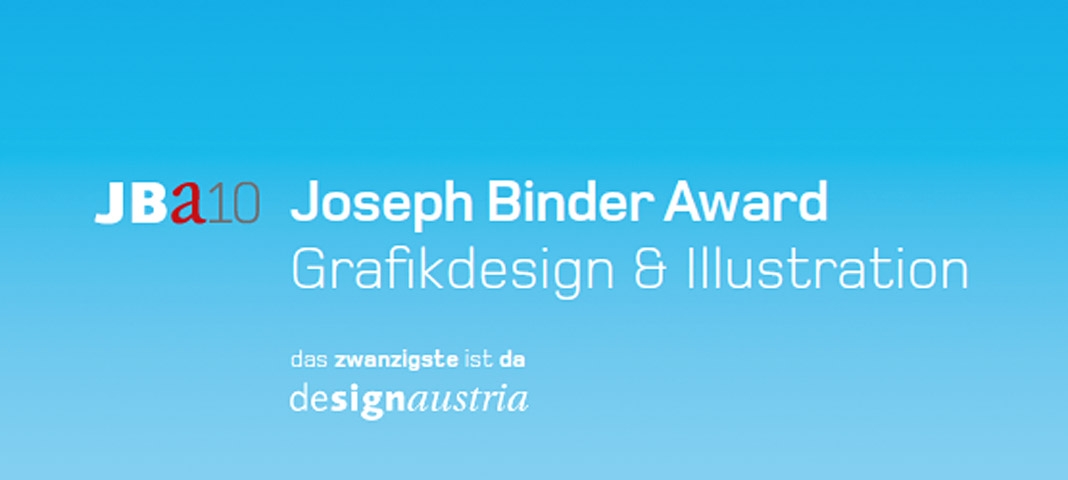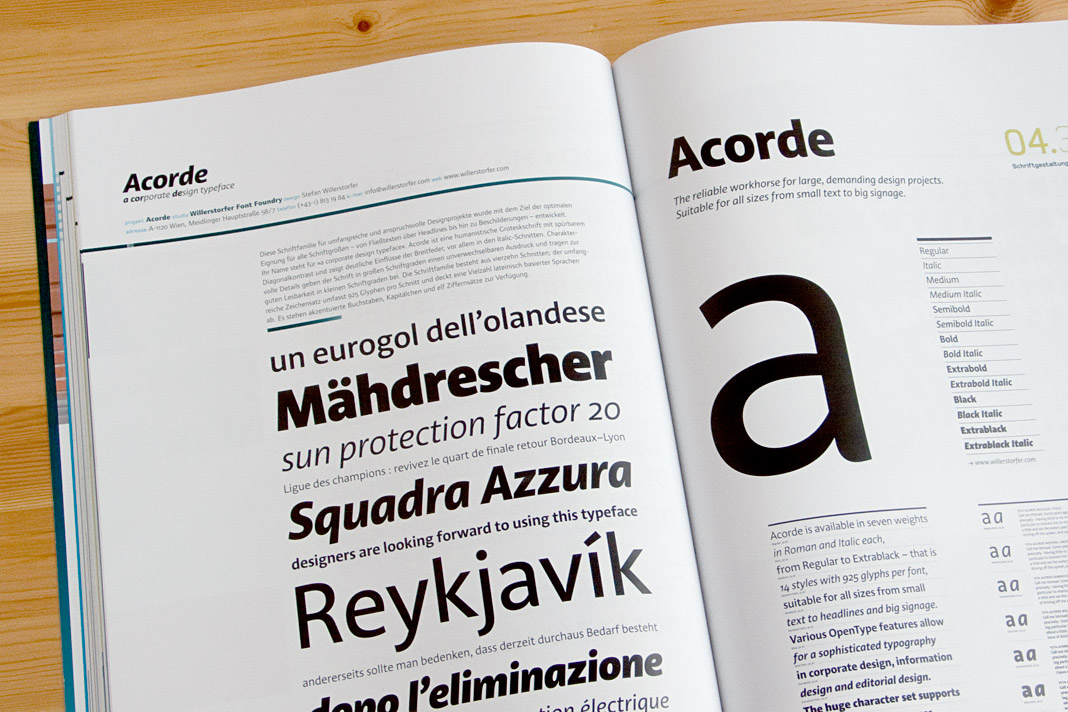 Double page spread of the Joseph Binder Award catalogue showing Acorde.
---