August 23, 2012
Stefan Willerstorfer
Stefan Willerstorfer
Typodarium 2013 features Acorde on November 28
Typodarium 2013 is the fifth edition of a series of annual calendars edited by the duo Lars Harmsen and Raban Ruddigkeit and published by Verlag Hermann Schmidt Mainz. It is now available and features 365 typefaces (one per day) designed by more than 212 designers from 33 countries.
The typefaces for the fifth edition were selected by a renowned international jury consisting of Donald Beekman, Indra Kupferschmid, Dan Reynolds, Carlos Segura, and Panos Vassiliou. Acorde is one of the typefaces on display and has been allocated a nice task: It gives Thanksgiving Day (US) on Thursday November 28 a suitable typographic appearance.
The front side of November 28 shows three different styles of Acorde.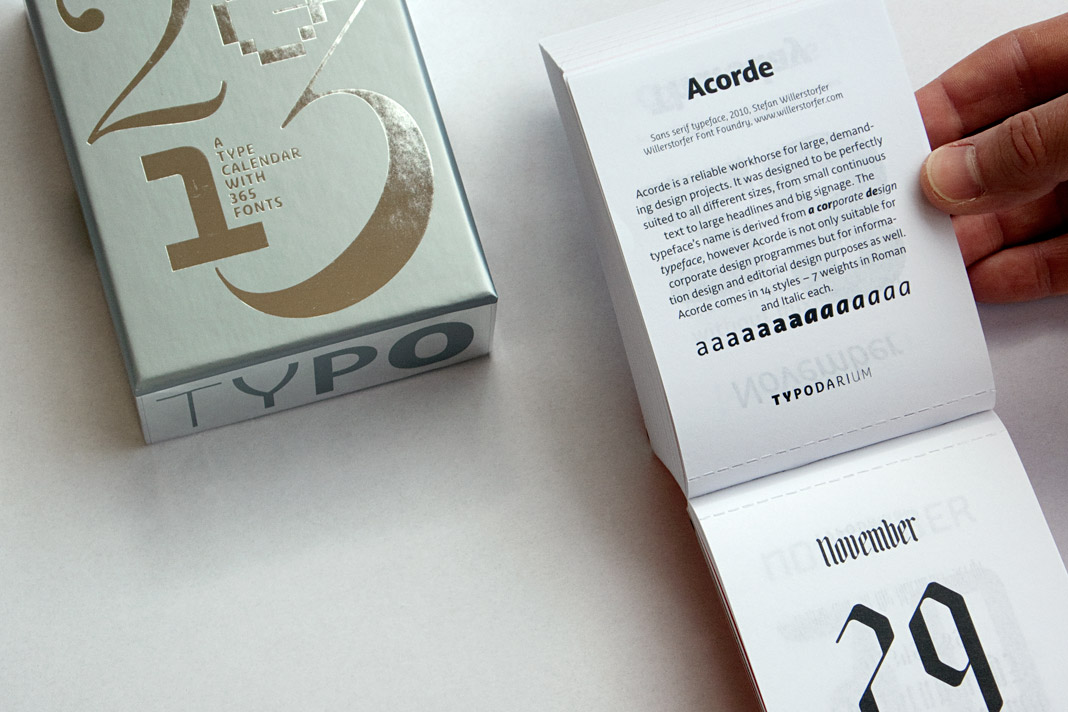 The back side of November 28 contains a short description of Acorde.
---