July 29, 2011
Stefan Willerstorfer
Stefan Willerstorfer
Typodarium 2012 features Acorde on January 26
The Typodarium 2012, a calendar edited by Lars Harmsen and Raban Ruddigkeit and published by Verlag Hermann Schmidt Mainz is now available and features 366 typefaces (one per day) designed by more than 250 designers from 32 countries.
In order to enhance the typographic quality of this year's calendar, all entries were chosen by a renowned international jury consisting of Roger Black, Michel Chanaud, Yves Peters, Hubert Jocham, and Christian Schwartz. Acorde is one of the selected typefaces and performs the task of presenting Thursday January 26 with great pleasure.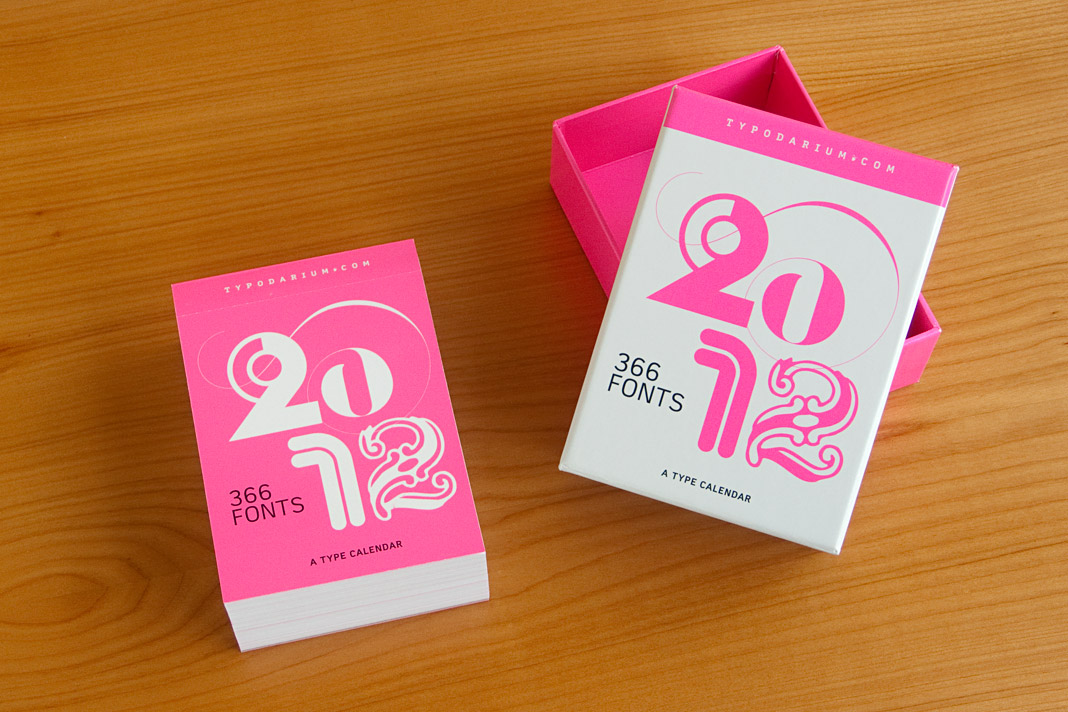 The calendar comes with a box for collecting the torn off calendar sheets.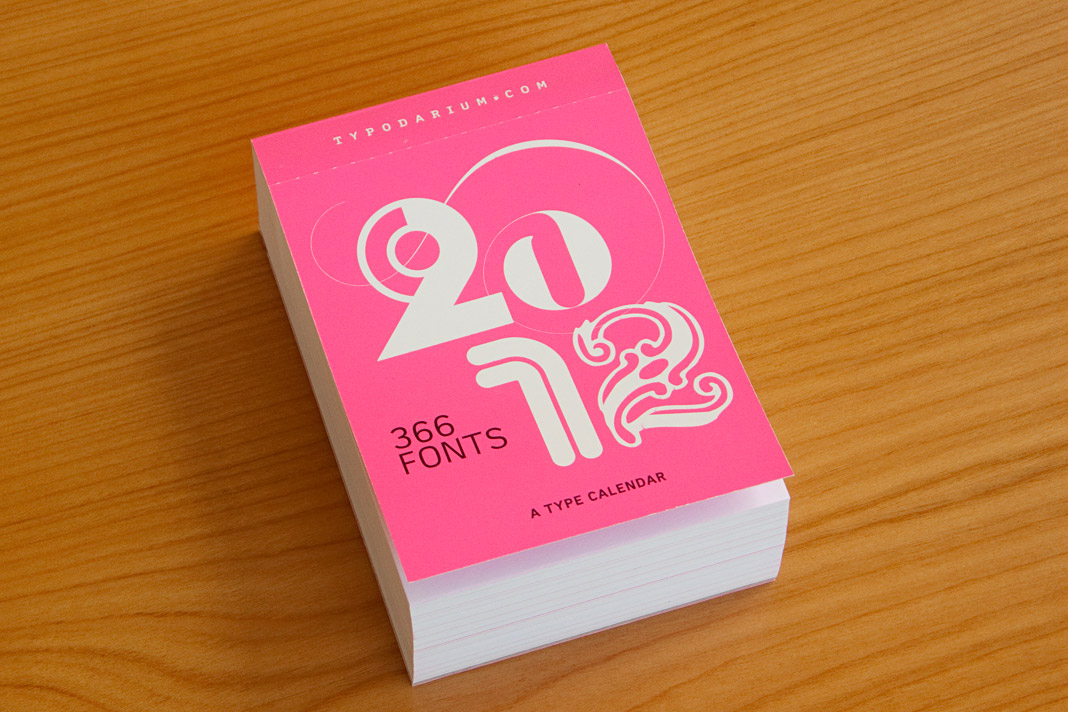 The cover of the 2012 edition of the Typodarium calendar.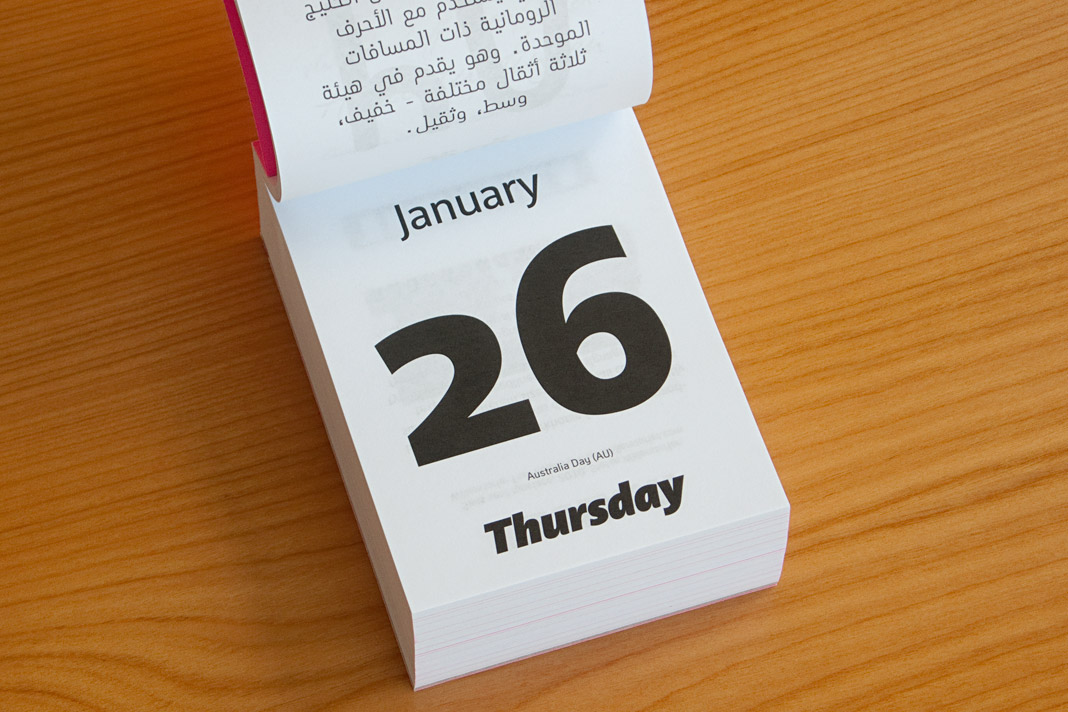 The front side of January 26 shows three different styles of Acorde.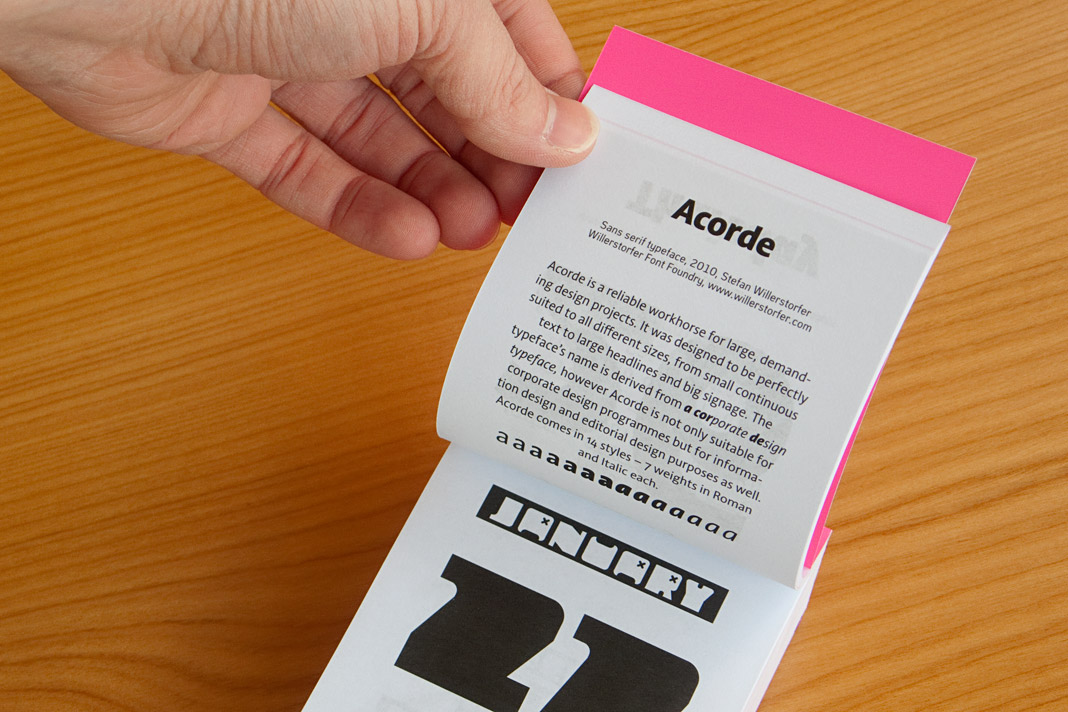 The back side of January 26 contains a short description of Acorde.
---