Blog – Entries tagged as INFO
May 25, 2011
Stefan Willerstorfer
Stefan Willerstorfer
German newspaper INFO – Der Südfinder trusts in Acorde
The German newspaper INFO – Der Südfinder is a regional newspaper in Baden-Württemberg with a circulation of more than half a million copies. German newspaper designer Hans Peter Janisch restructured the newspaper and brought its appearance up to date. The new design was presented at the end of May.
The centrepiece of the revised typography was the introduction of Acorde as the newspaper's main typeface. Acorde is used for text as well as for headlines and demonstrates its ability to be a true workhorse. It perfectly contributes to the fresh and modern feel of the newspaper.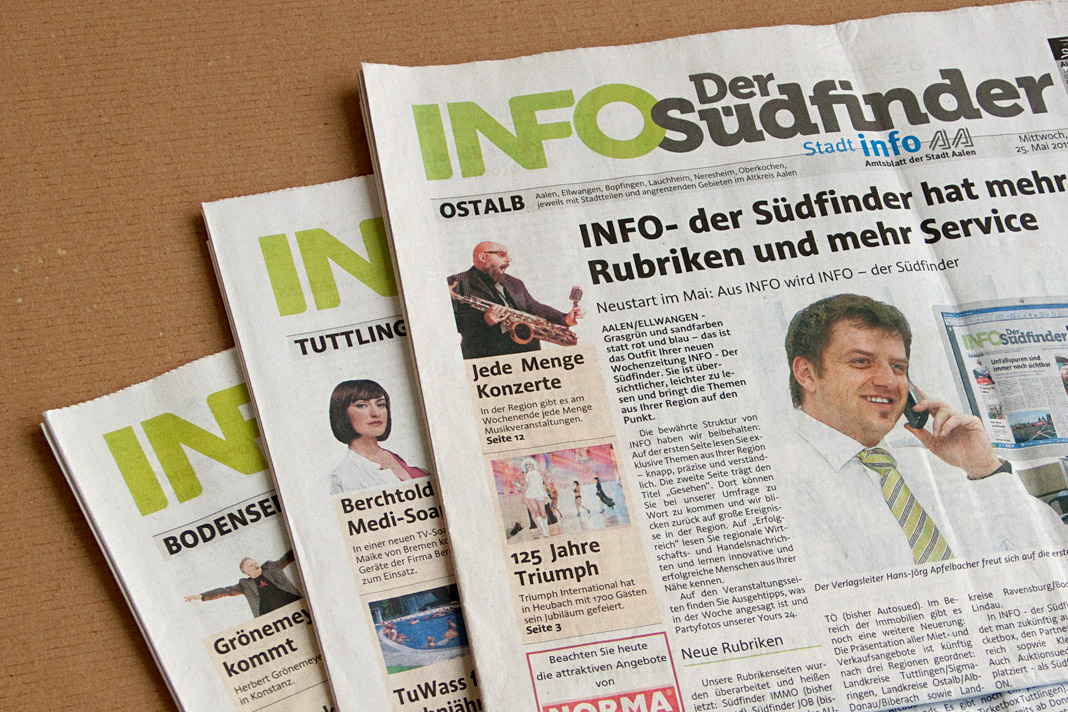 Cover of the first issue of the redesigned newspaper.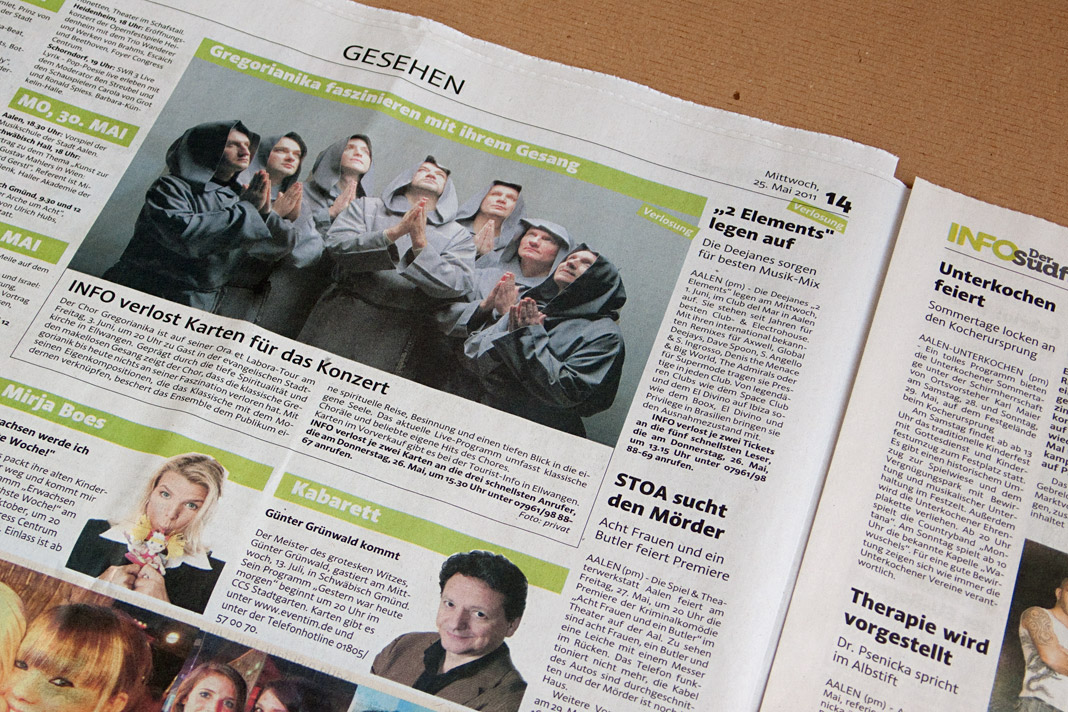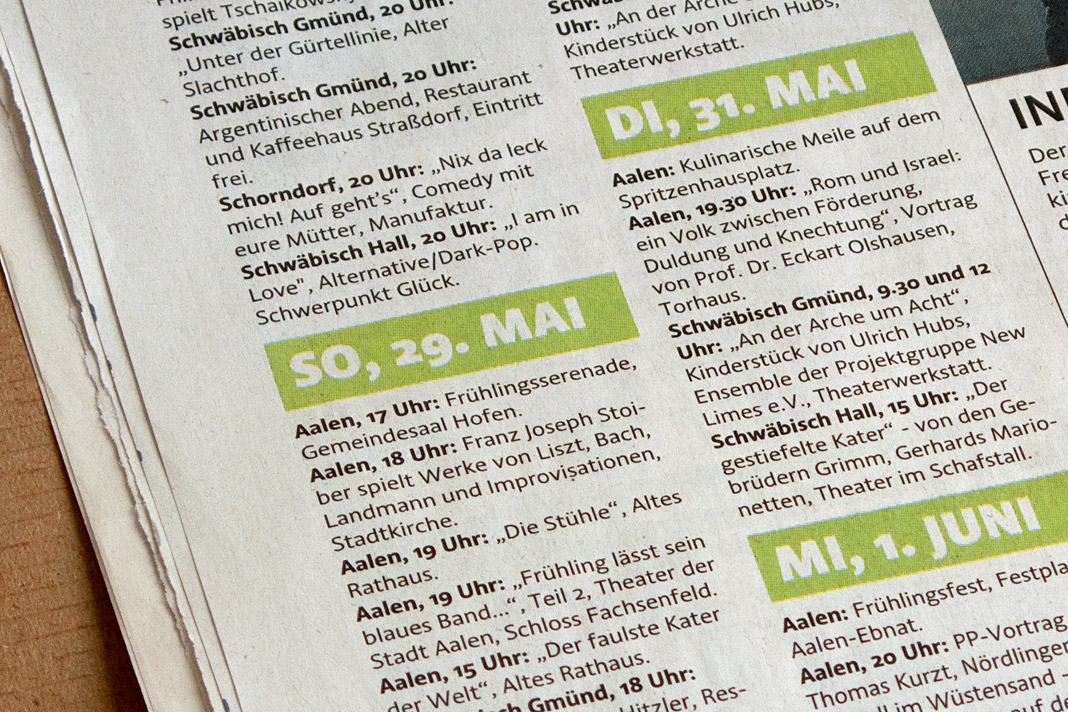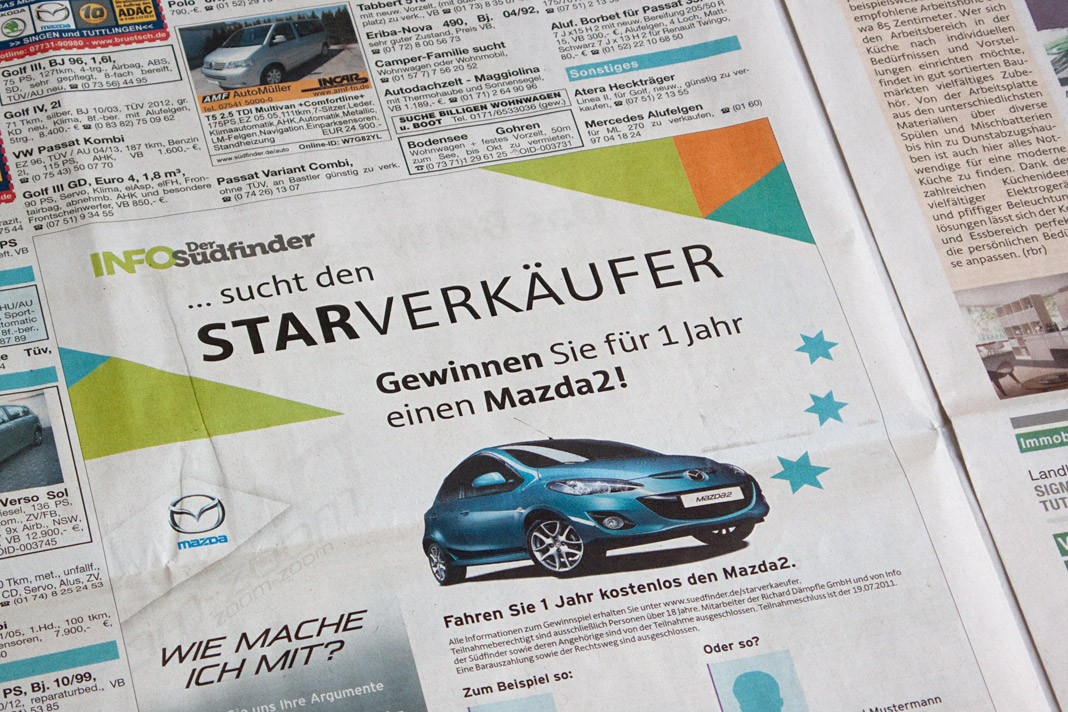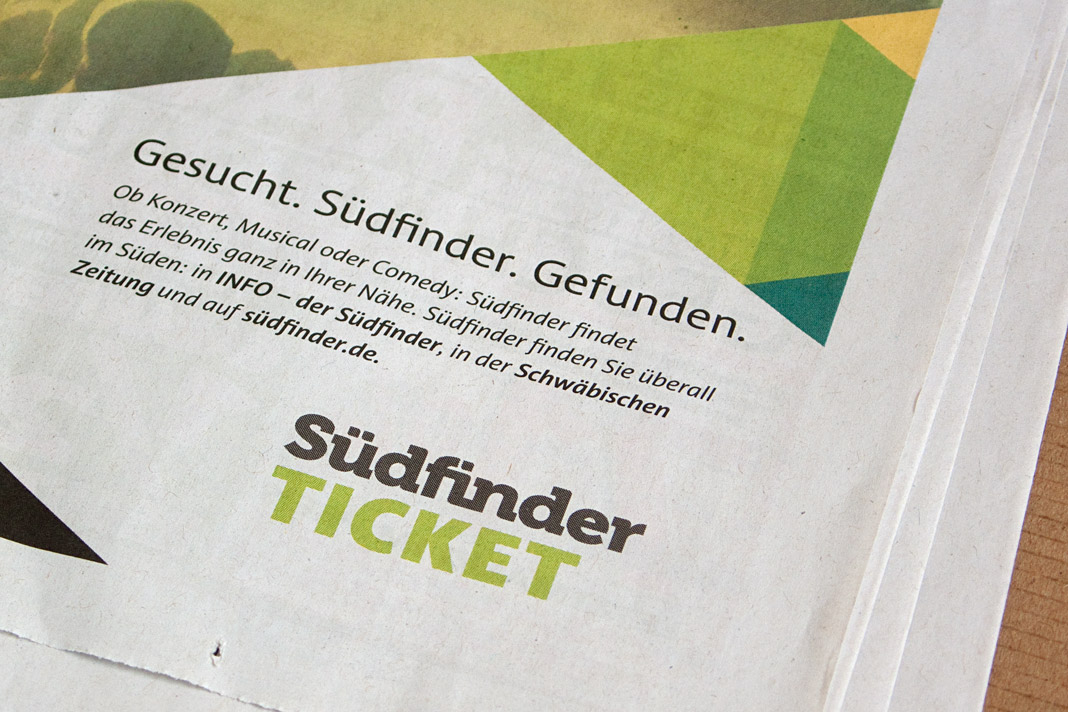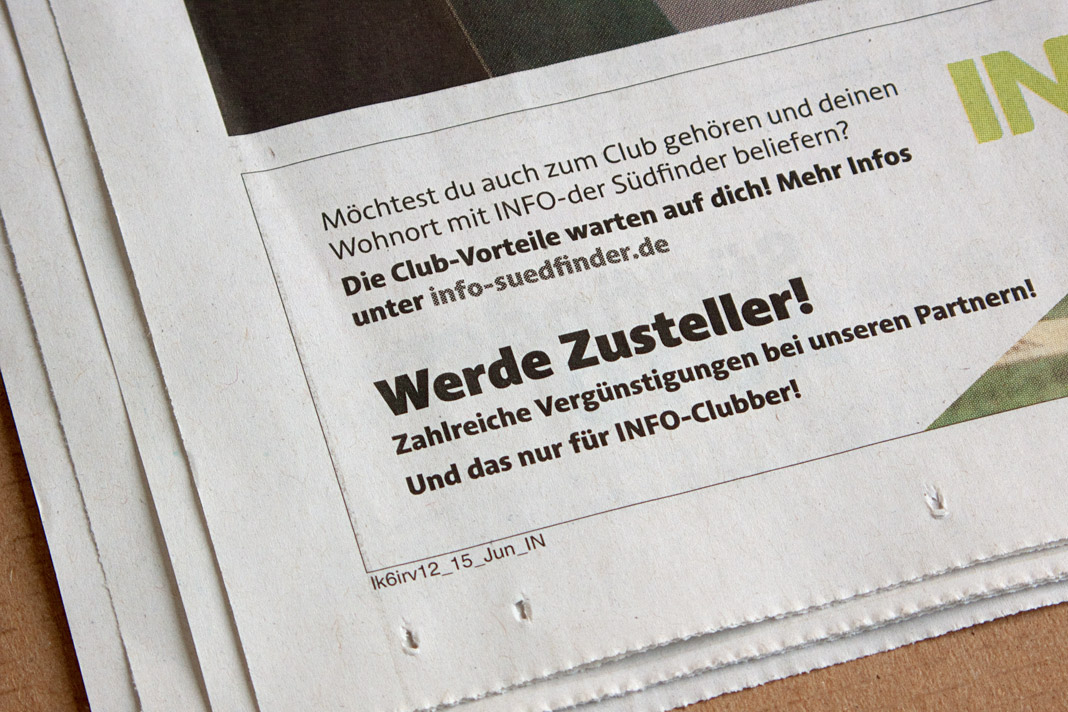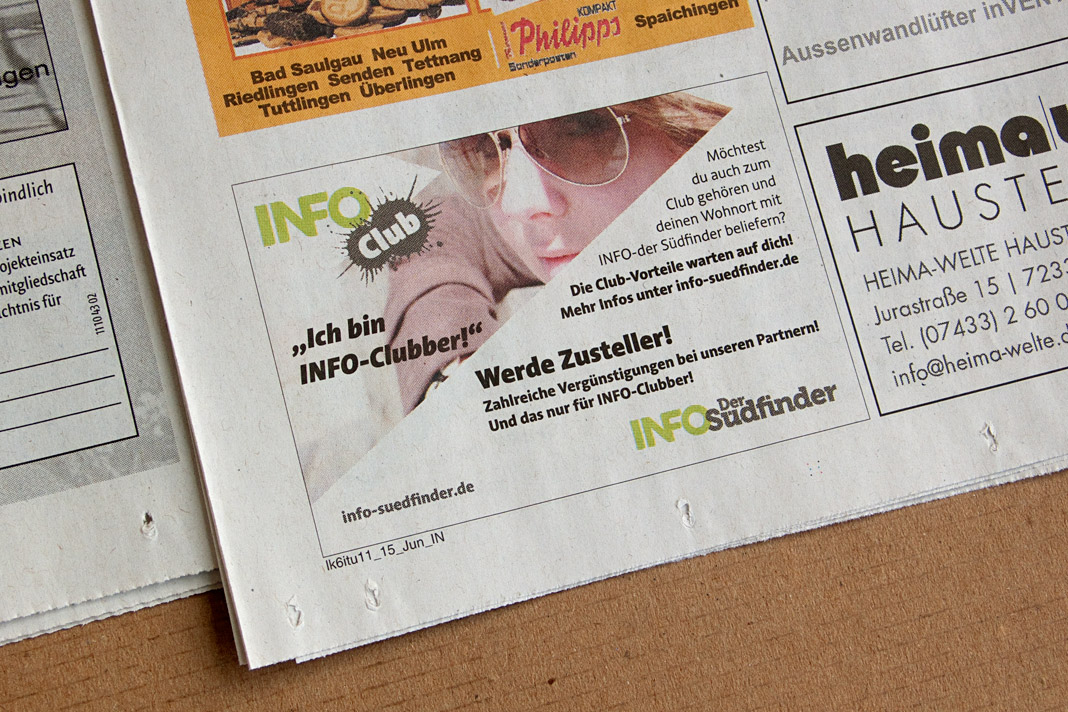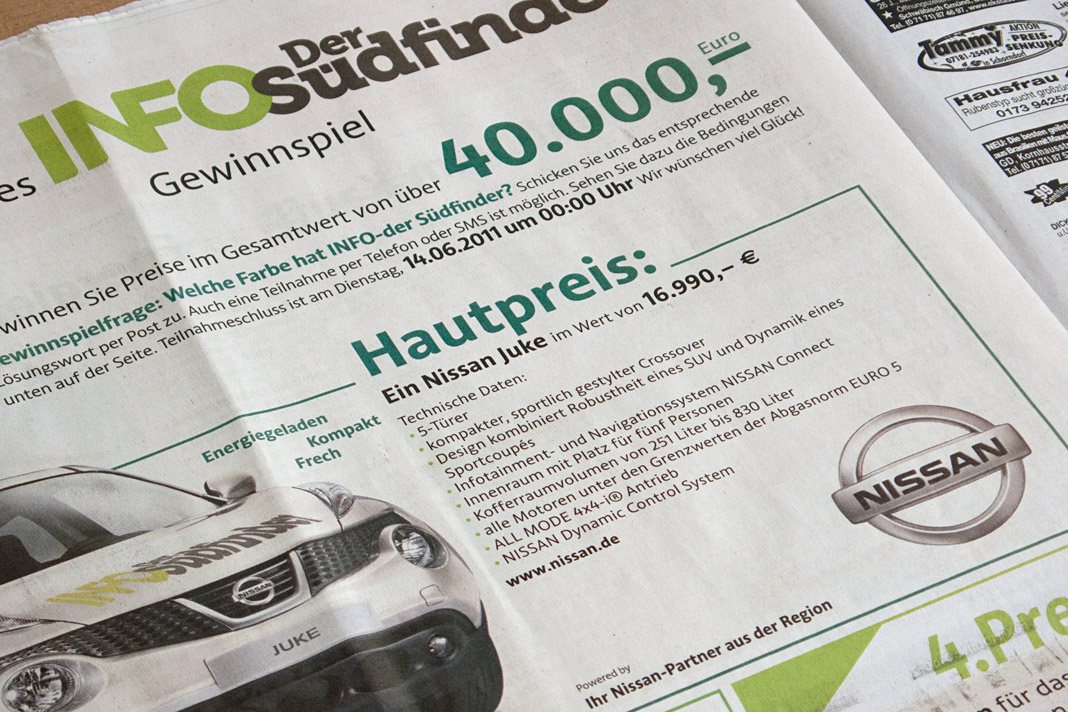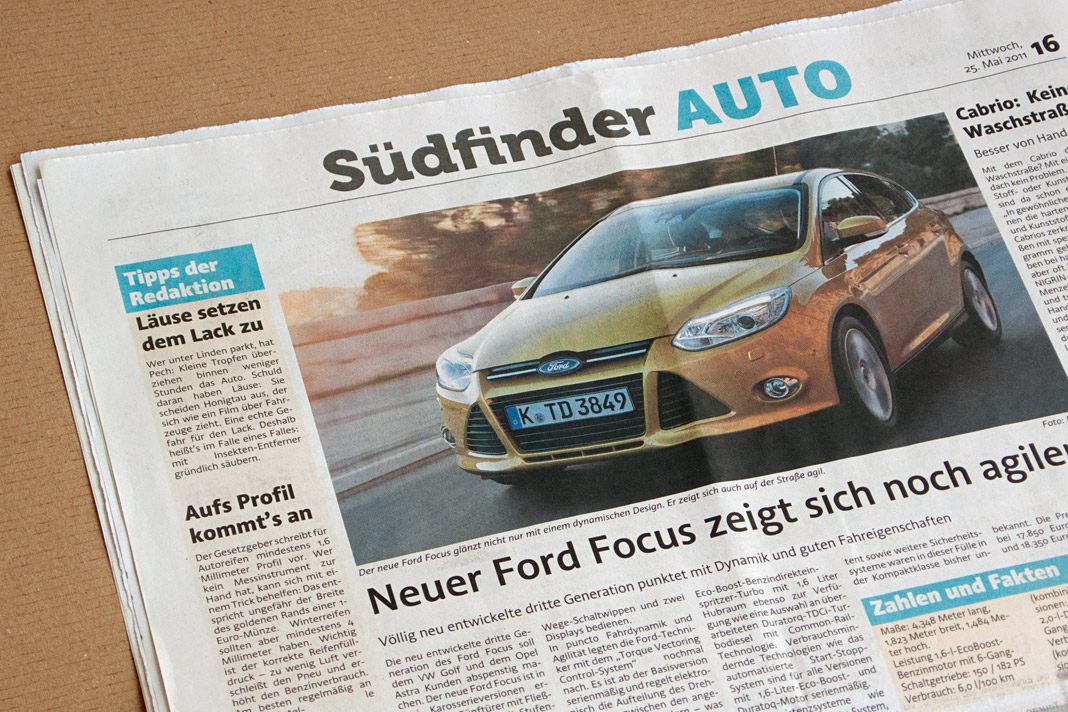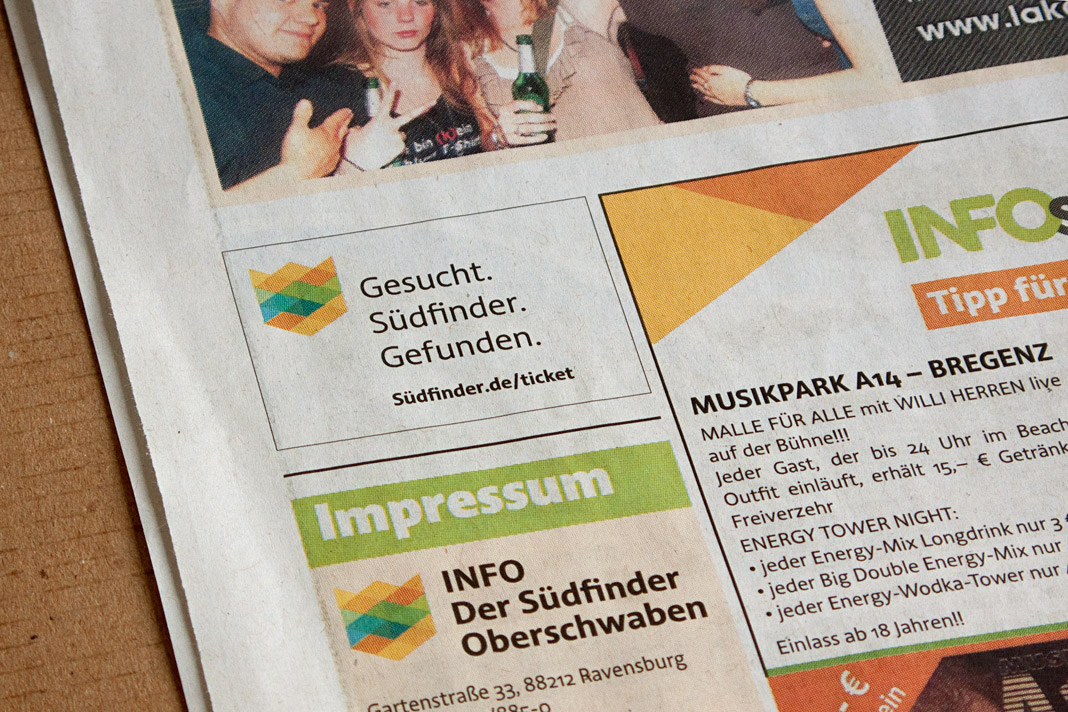 Various impressions of the newspaper's new appearance.
---