August 12, 2020
Stefan Willerstorfer
Stefan Willerstorfer
Happy birthday, Acorde!
Happy birthday, Acorde! And it's a significant one indeed. Ten years are really something to celebrate. Acorde has been delighting designers and readers around the globe for a decade now and will continue to do so.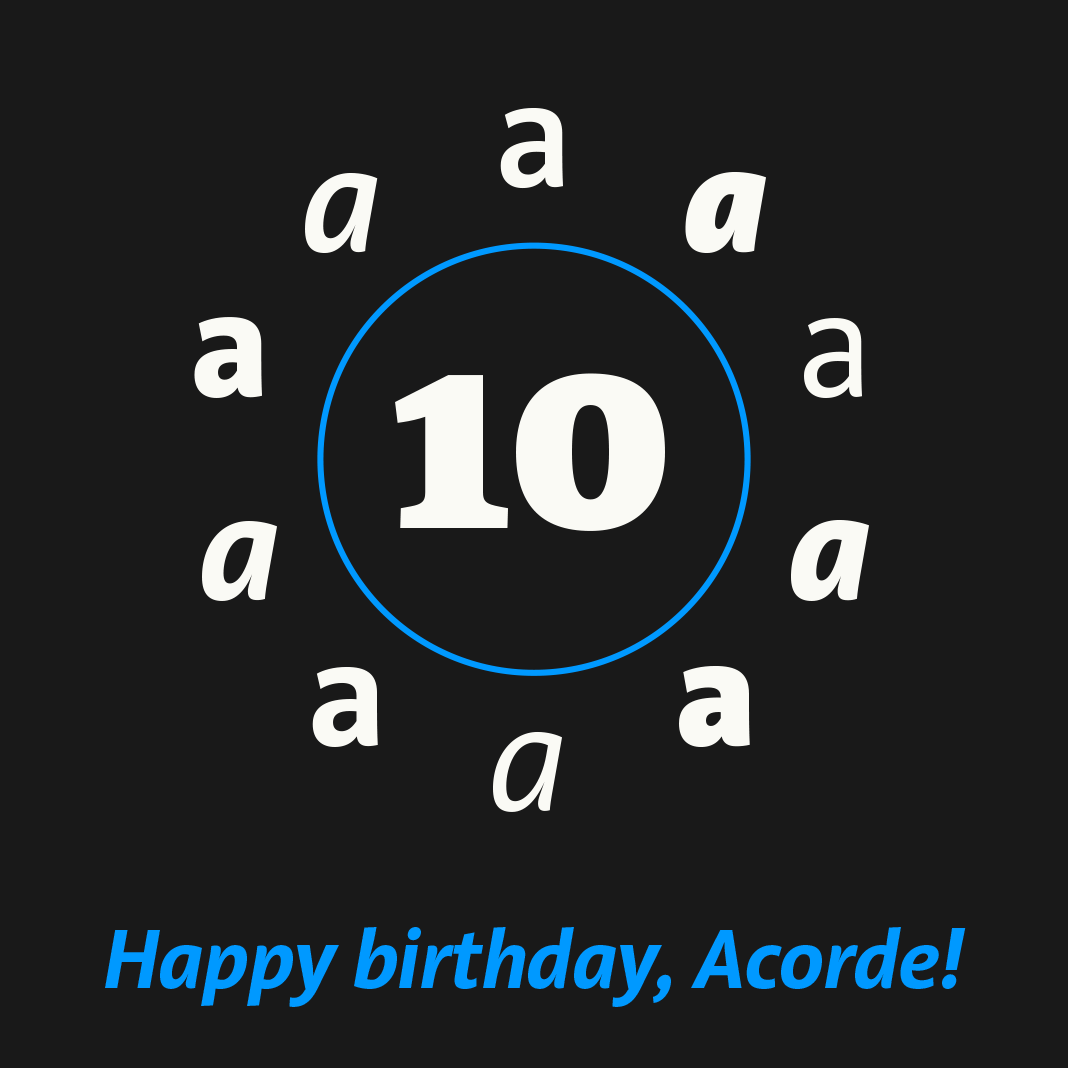 In the past ten years we've had customers from six different continents. So there is only one continent missing. As you may have guessed, it's Antarctica. But who knows, maybe that will change within the next decade. We are confidently looking forward to it!
---