Blog – Entries tagged as Design Magazine
May 5, 2017
Stefan Willerstorfer
Stefan Willerstorfer
Interview in Chinese design magazine Design 360°
Asia remains a great terrain for us, our typefaces and our expertise. Next to having two major newspaper clients in India (Mid-Day, Mumbai) and in the Philippines (Philippine Daily Inquirer) who use Sindelar as their text face on a daily basis in their print editions, strong interest in our work has also emerged in China.
We were approached by the concept and design magazine Design 360° based in Guangzhou, China, to express our views on quality, legibility, and proper use of western type families. Design 360° is a bi-monthly design magazine published by Sandu Publishing Co. Ltd. dedicated to international design concepts and featuring outstanding worldwide designers. Issue no. 64 is focused on western typeface design in order to live up to the emergent relevance of western typefaces and western typography in China.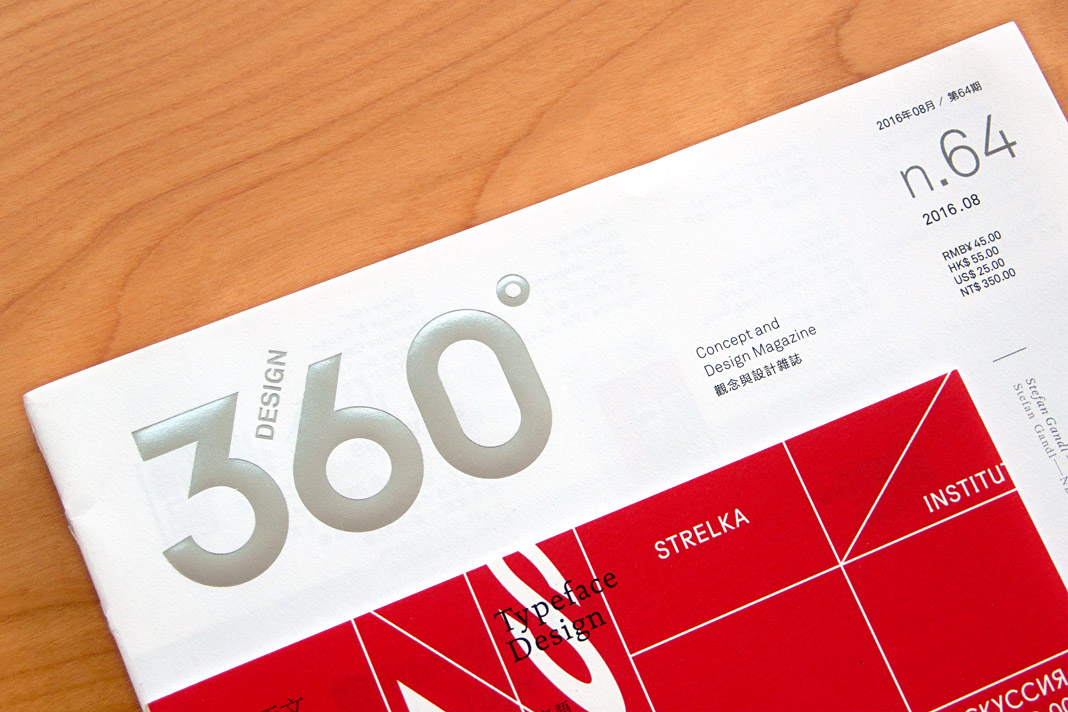 The cover of issue no. 64 of Design 360° focusing on western type design.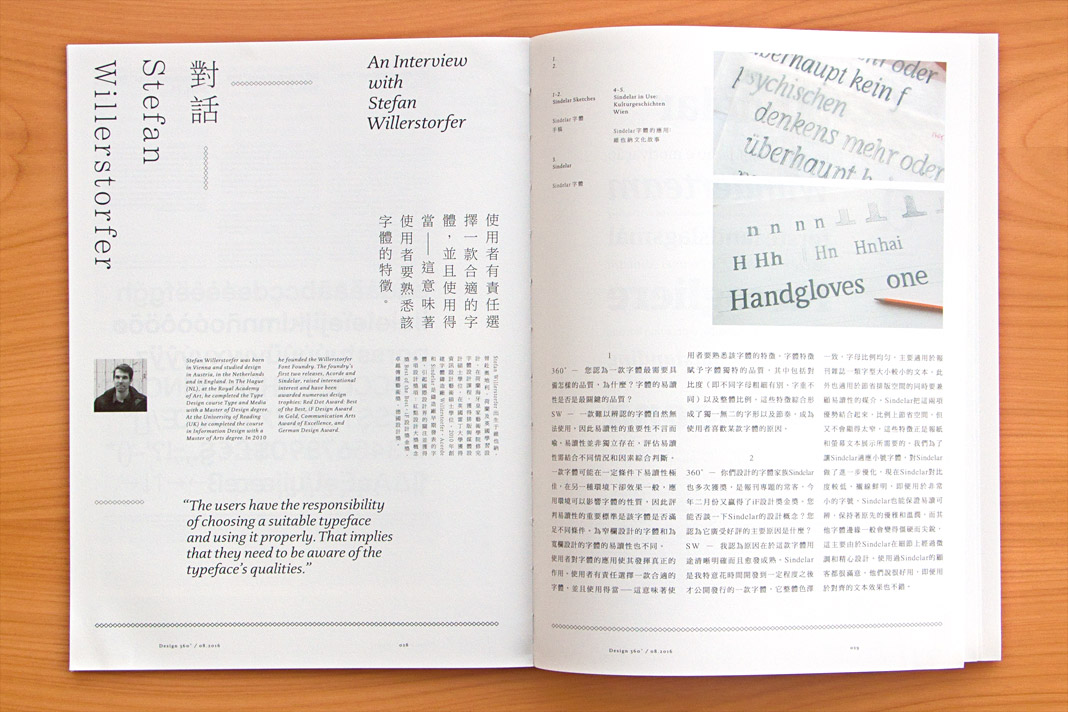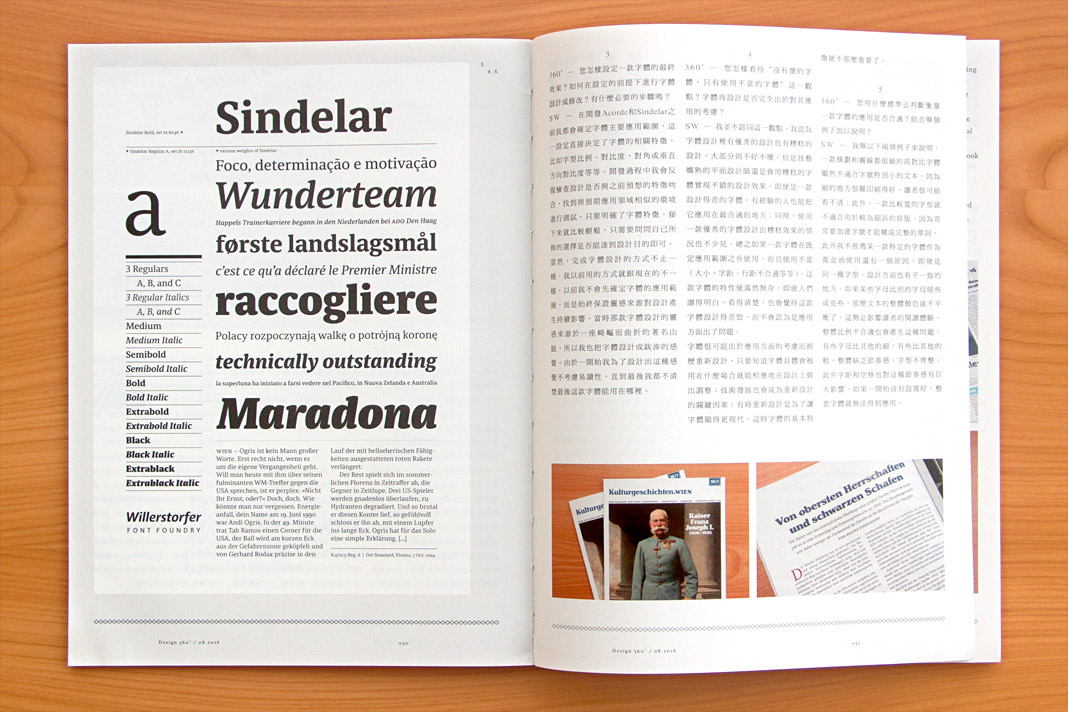 The interview is published bilingually in Chinese and English.

It was a pleasure and a great honour for me to be one of only four western type designers who was asked to talk about their work and their opinions in order to contribute to the knowledge and understanding of western type design among Chinese graphic designers.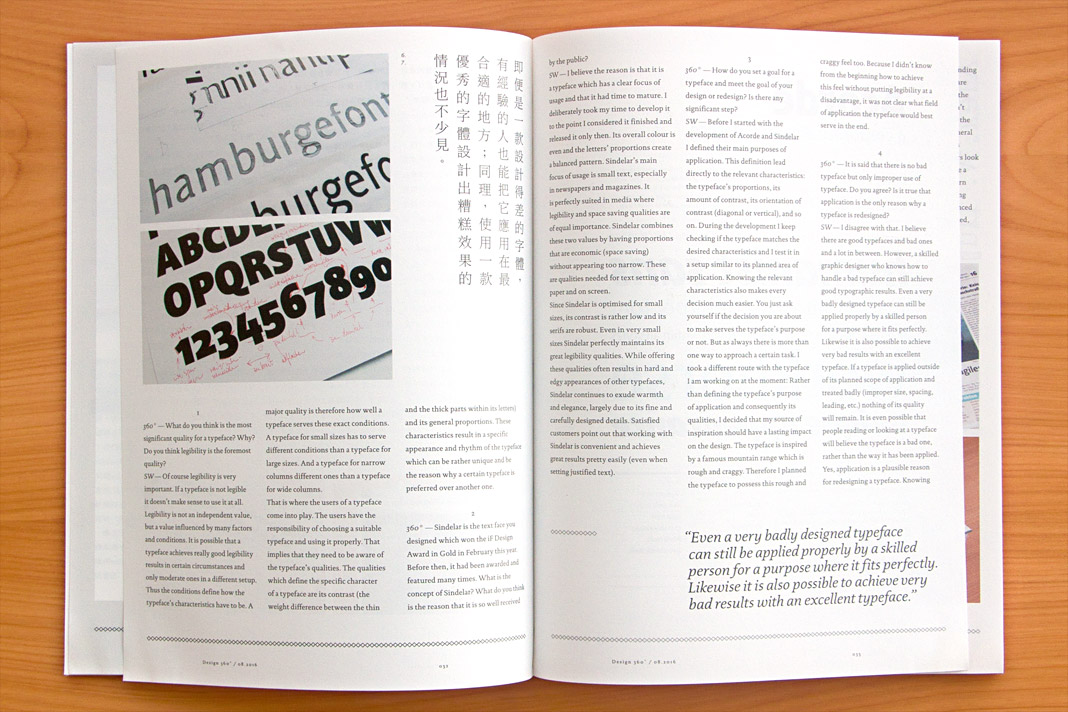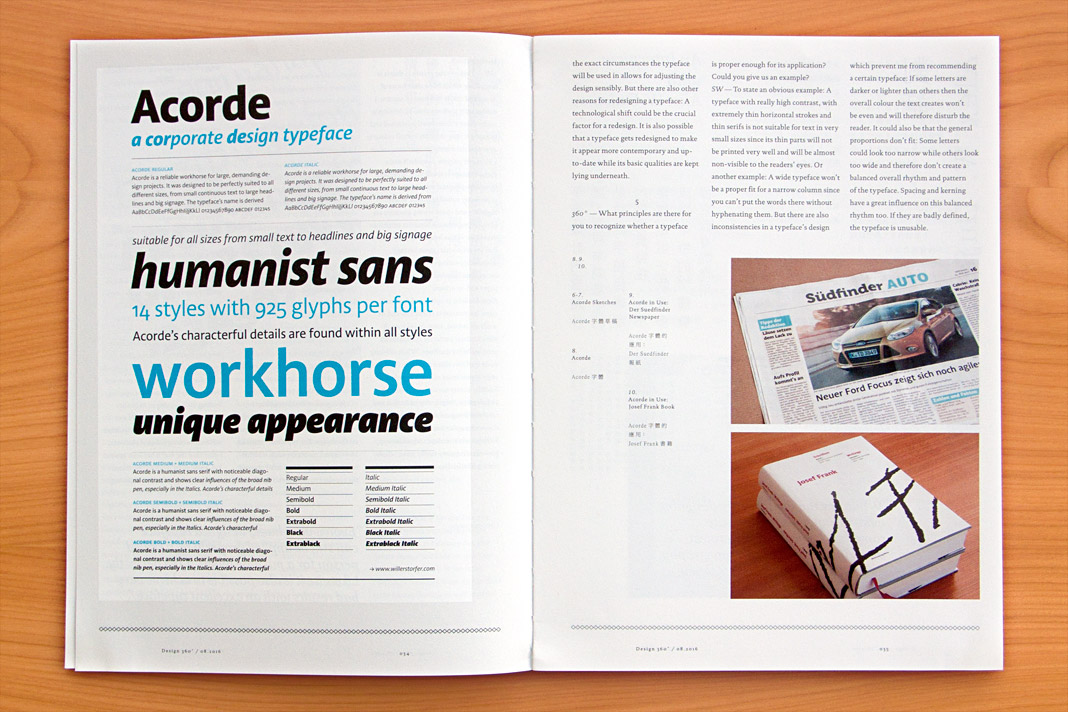 Various impressions of the interview in the concept and design magazine Design 360°.
---
March 7, 2016 Stefan Willerstorfer Stefan Willerstorfer
Sindelar is featured in German design magazine Page
In case you are already bored of using Times or Times New Roman over and over again: Check out the current issue (04/16) of German design magazine Page and inform yourself about superior alternatives to Times. Sindelar is featured as one of them. Great read!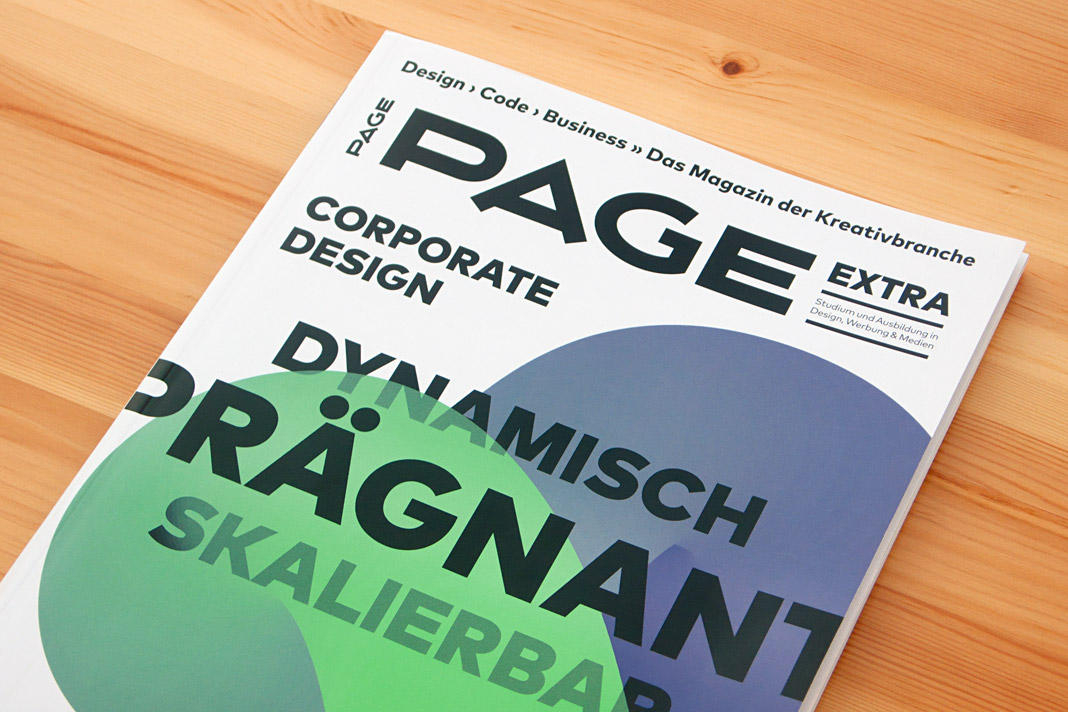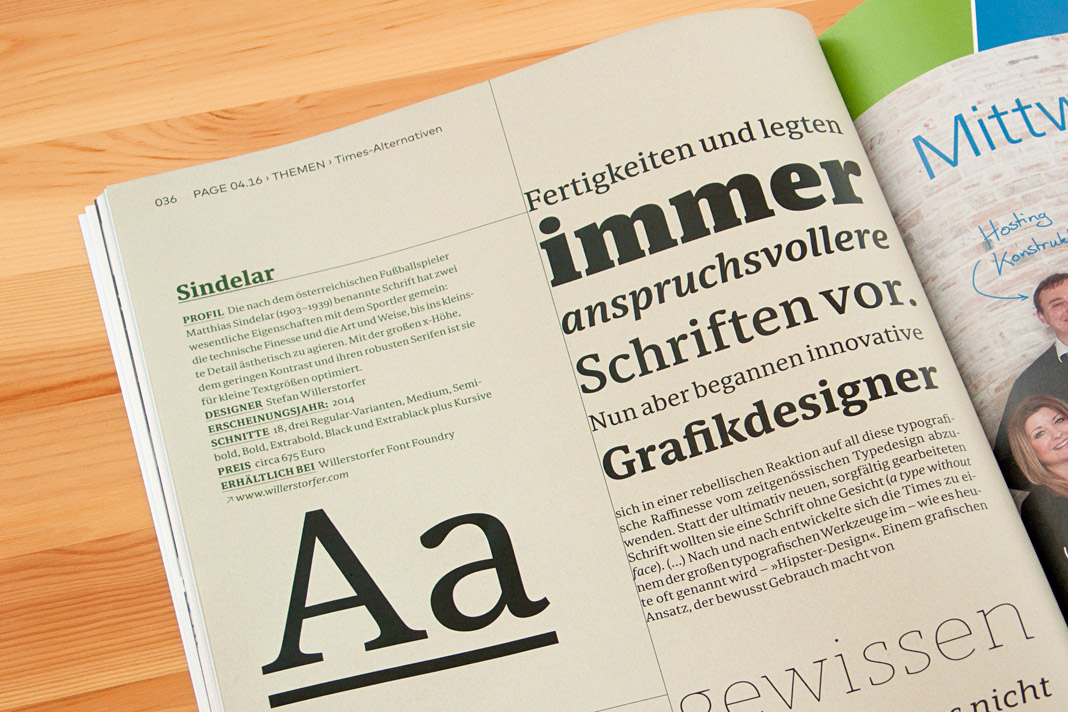 Sindelar is featured in the current issue of German design magazine Page.
---