September 20, 2010
Stefan Willerstorfer
Stefan Willerstorfer
Media journal Graphische Revue presents Acorde
Graphische Revue is an Austrian media and design journal that has been published for more than one hundred years. In the current issue (No. 5/2010) Christian Gutschi introduces the type family Acorde and explains some of its characteristics in his article Acorde: charaktervoller Alleskönner (Acorde: characterful all-rounder).
Further he suggests some potential applicabilities and gives an insight on the values that were important to me as a designer during the development of Acorde. The whole article is set in Acorde which gives the readers an impression of how the type family works in text and in larger sizes.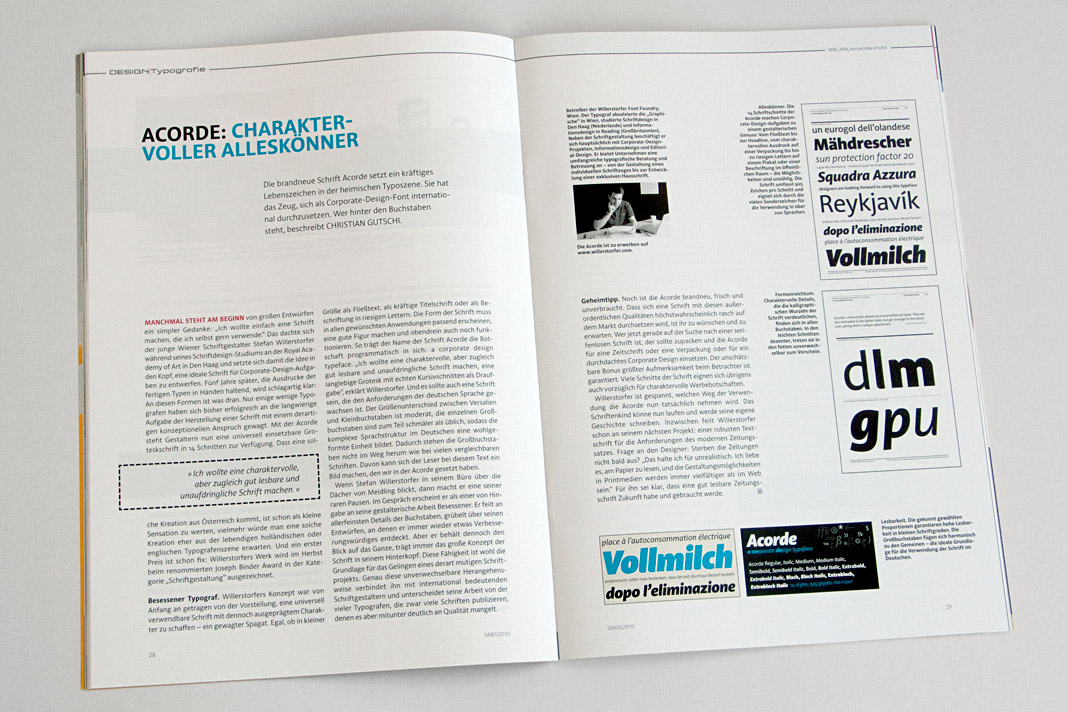 Double page spread of the design journal showing the article about (and set in) Acorde.
---