Blog – Entries tagged as Edition a
December 22, 2010
Stefan Willerstorfer
Stefan Willerstorfer
Publishing house edition a relies on Acorde
The Viennese publishing house, edition a, uses the type family Acorde as one of the main visual elements on two of their books' covers and as the headline typeface inside these two books.
One of the books is called Donnerwetter, a non-fiction book on weather by Austrian TV weather presenter Marcus Wadsak, the other one Vorsicht Vertrauen, a non-fiction book on economics by Manfred Berger and Arne Johannsen.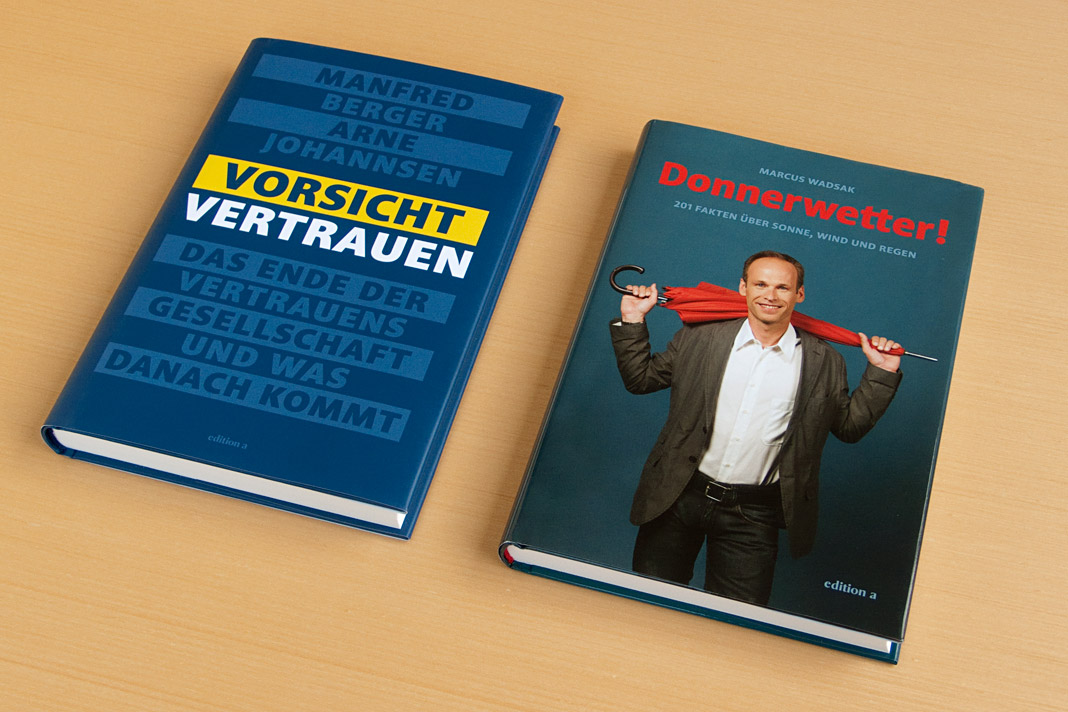 The covers of the two non-fiction books are entirely set in Acorde.
---