Blog – Entries tagged as Yearbook of Type 2
July 10, 2016
Stefan Willerstorfer
Stefan Willerstorfer
Yearbook of Type 2 presents Sindelar
Two years after the Yearbook of Type 1, which showcased our type family Acorde, its successor is now on the market: the Yearbook of Type 2. It's great to contribute to this beautiful compendium again with one of our type families.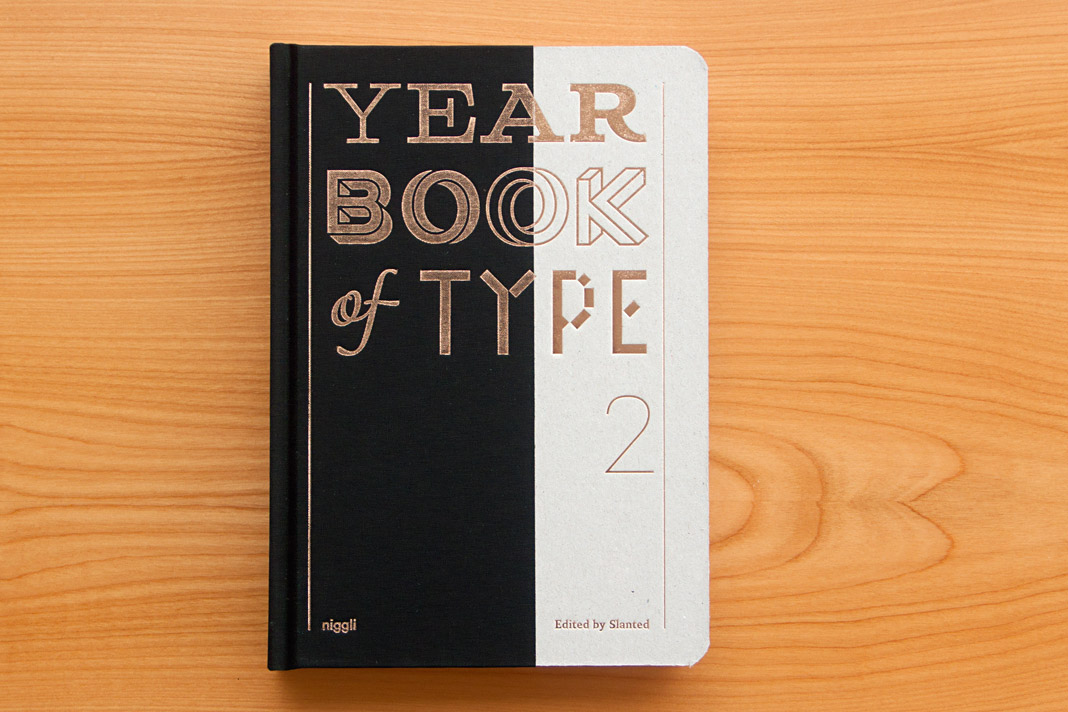 Cover of the Yearbook of Type 2, published by Niggli.

The Yearbook of Type 2 presents new type families from around the globe on more than 400 pages. The book also contains a section with various essays and provides manuals and background information on technical aspects. The book was published by the renowned Swiss publishing house Niggli.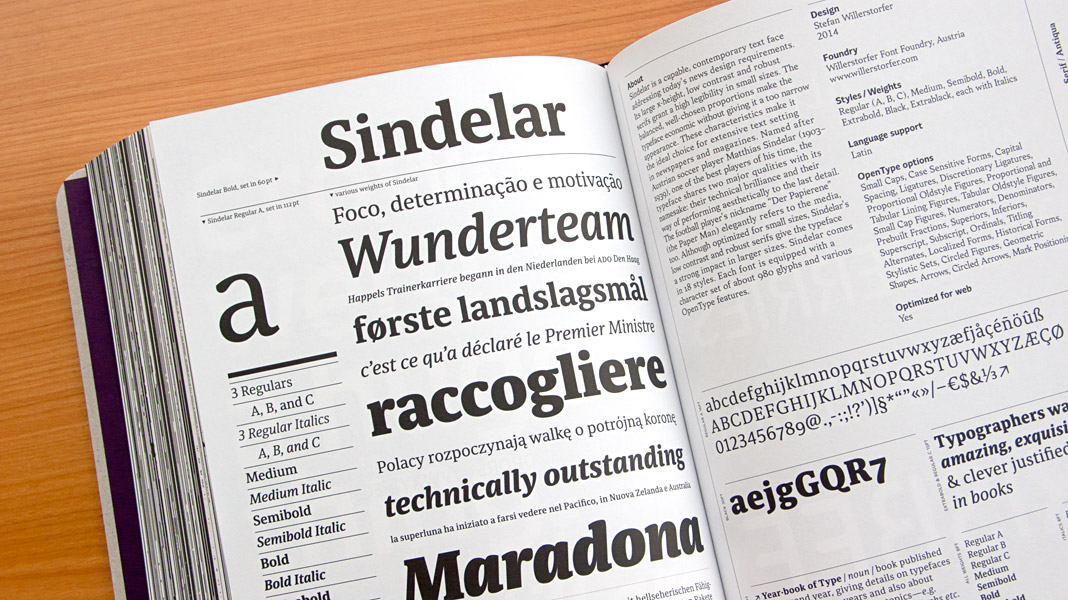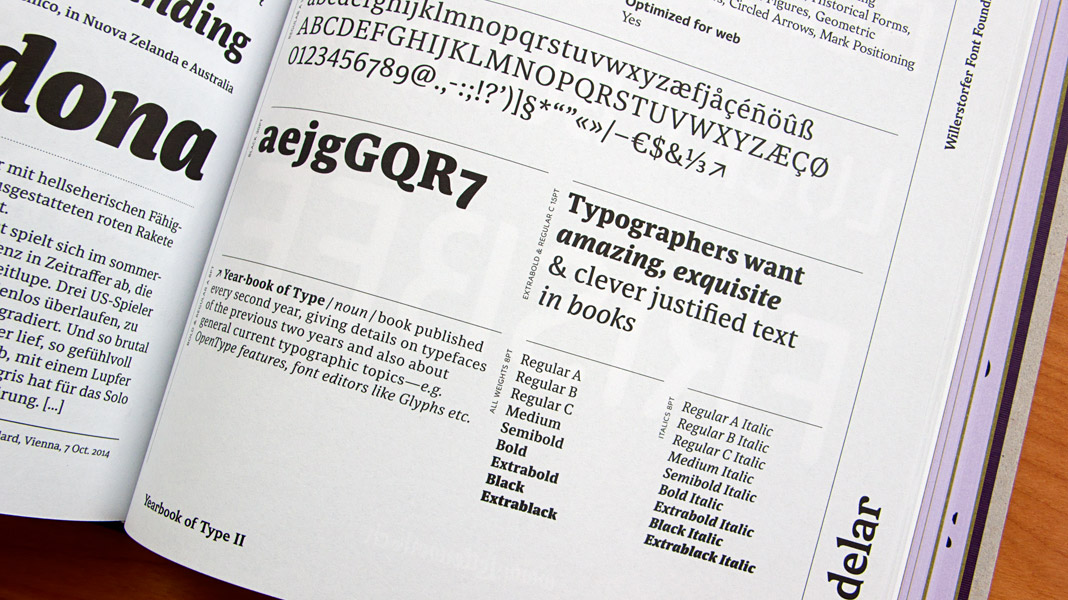 Double page spread showcasing Sindelar in great detail.
---