Blog – Entries tagged as Super families
September 10, 2012
Stefan Willerstorfer
Stefan Willerstorfer
Slanted #19 – Acorde is one of the super families
The current issue of the quarterly magazine Slanted – Typografie & Grafik Design deals with large type families, so-called super families. Due to their wide range of different styles (various weights, as well as widths or optical sizes) they are able to perform a great variety of different tasks and provide the typographer with a huge set of tools to choose from.
Acorde is one of the selected super families. It offers a large amount of different weights and was designed to be perfectly suited to all different sizes, from small continuous text to large headlines and big signage. Next to the presentation of the selected super families, the magazine also shows a large amount of family photographs taking the term super family literally. Pictures of families from various places as well as portraits of royal families.
Cover of the current issue of the magazine Slanted focusing on super families.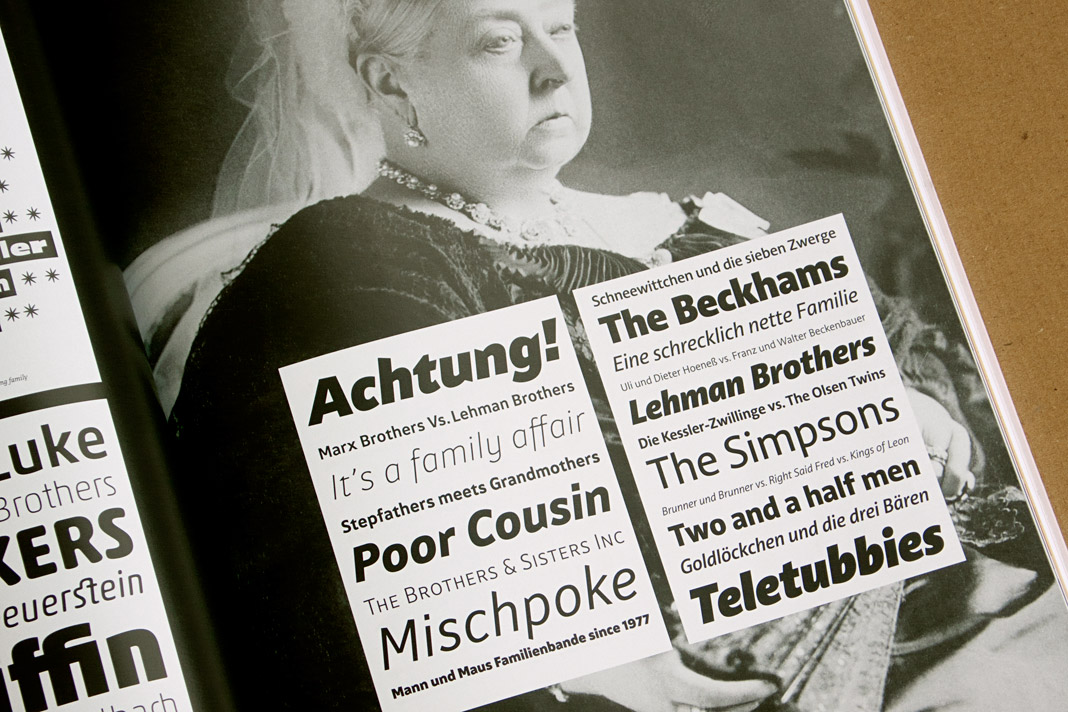 Royal family meets super family: Queen Victoria holds Acorde in her hands.
---