Blog – Entries tagged as Museum für Angewandte Kunst
February 16, 2016
Stefan Willerstorfer
German Design Award
Sindelar succeeds at the German Design Award 2016
Great news from Frankfurt again: We were honoured by winning another well-respected design award for Sindelar last weekend: The German Design Award 2016.
This award is a strong acknowledgement for the work being done at Willerstorfer Font Foundry and a great motivation for designing even more font families of that outstanding quality.
If you happen to be in Frankfurt during the next two weeks: Don't miss the exhibition of all winning entries in the German Design Award's category of Excellent Communication Design at the Museum für Angewandte Kunst. The vernissage took place on the 12th of February and the exhibition will be shown from the 13th to the 28th of February 2016.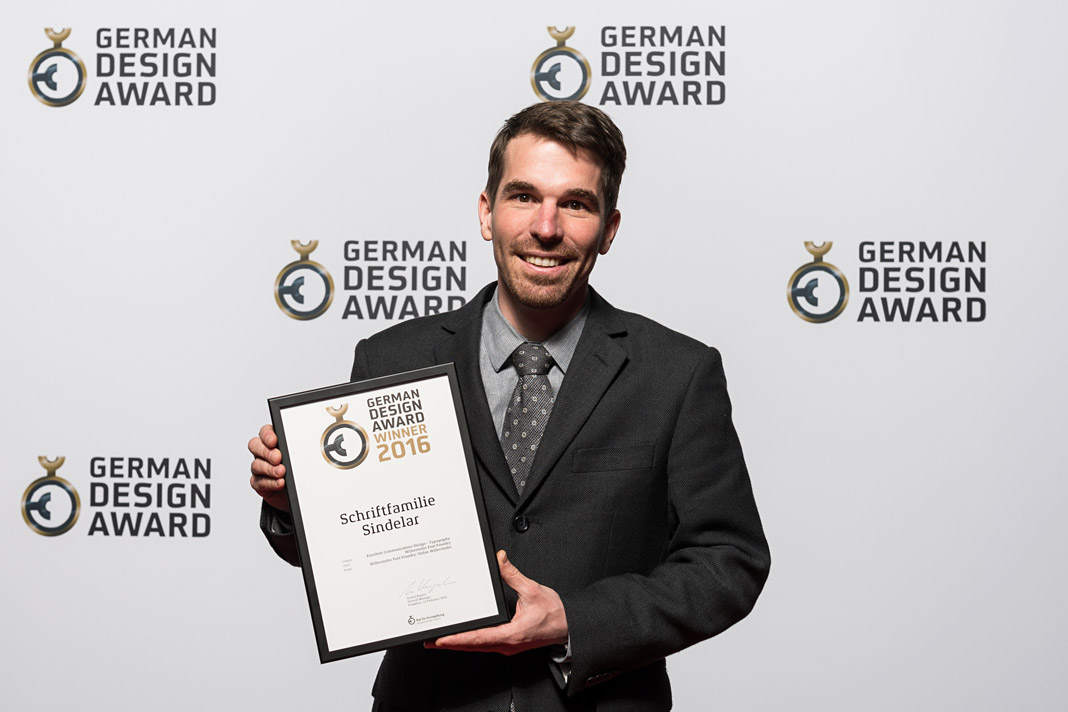 Stefan Willerstorfer receives the Winner certificate of the German Design Award 2016.
---