Blog – Entries tagged as Austrian Federal Ministry of Agriculture, Forestry, Environment and Water Management
October 24, 2017
Stefan Willerstorfer
Stefan Willerstorfer
Netzwerk Zukunftsraum Land is typeset in Sindelar
Another great example of Sindelar in use: Netzwerk Zukunftsraum Land is a journal for rural development published quarterly by the association of the same name. The association was installed by the Austrian Federal Ministry of Agriculture, Forestry, Environment and Water Management and acts on behalf of the Ministry.
Sindelar is used throughout the journal for body text as well as for headlines and subheadings in combination with a constructed sans serif typeface.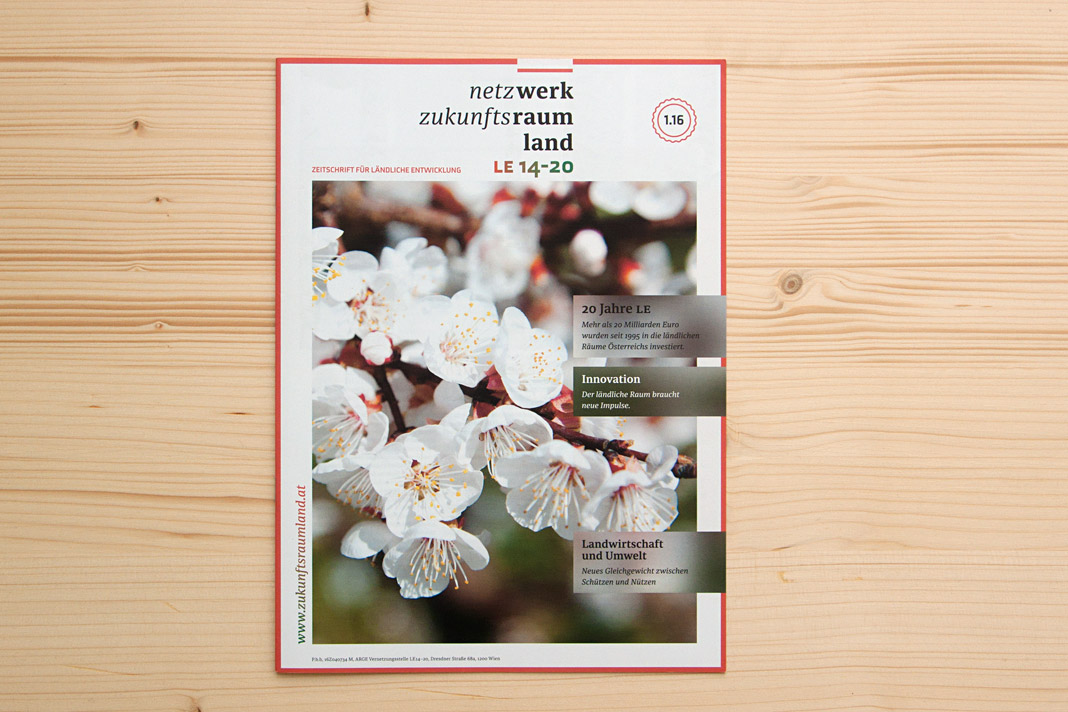 Cover of Netzwerk Zukunftsraum Land, set in Sindelar.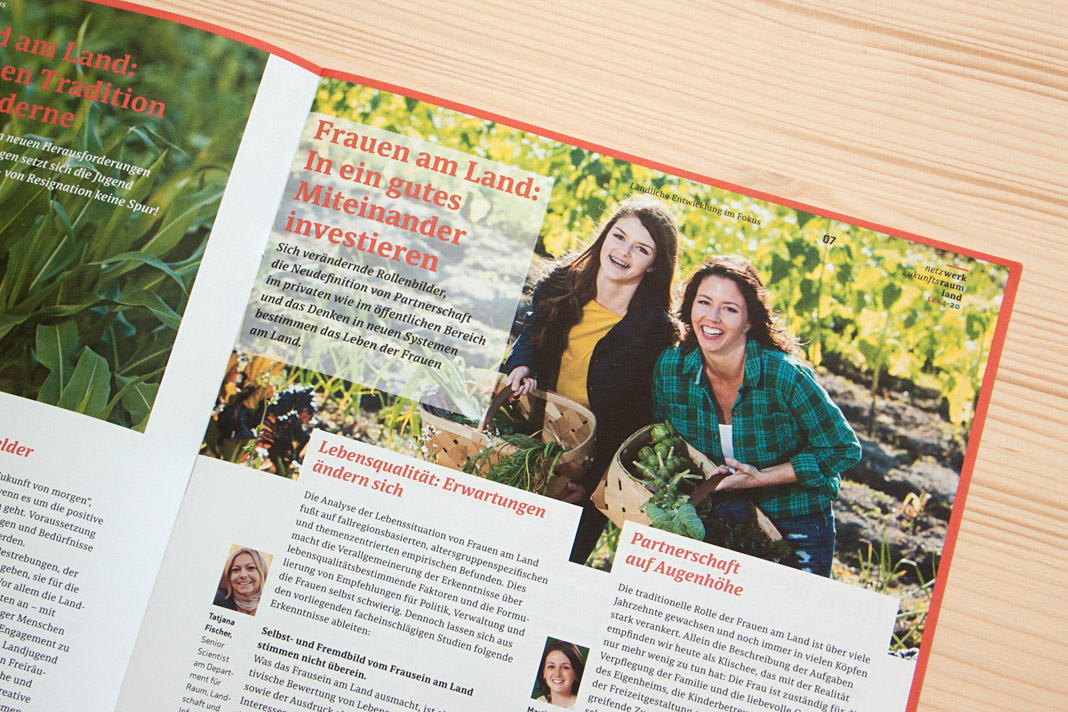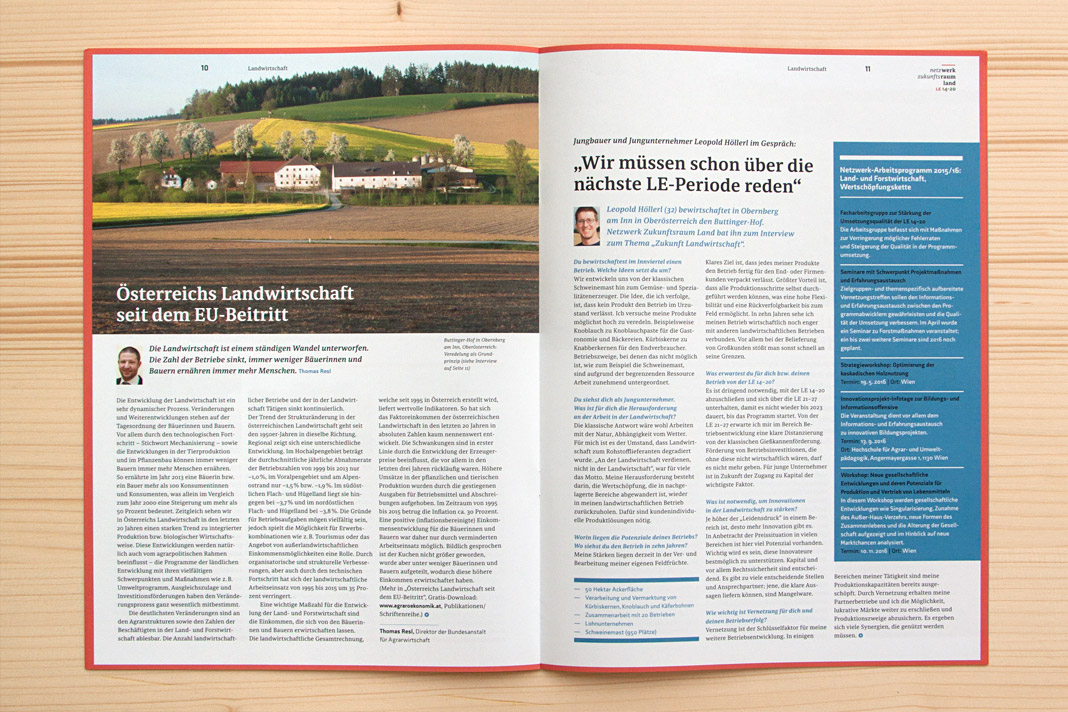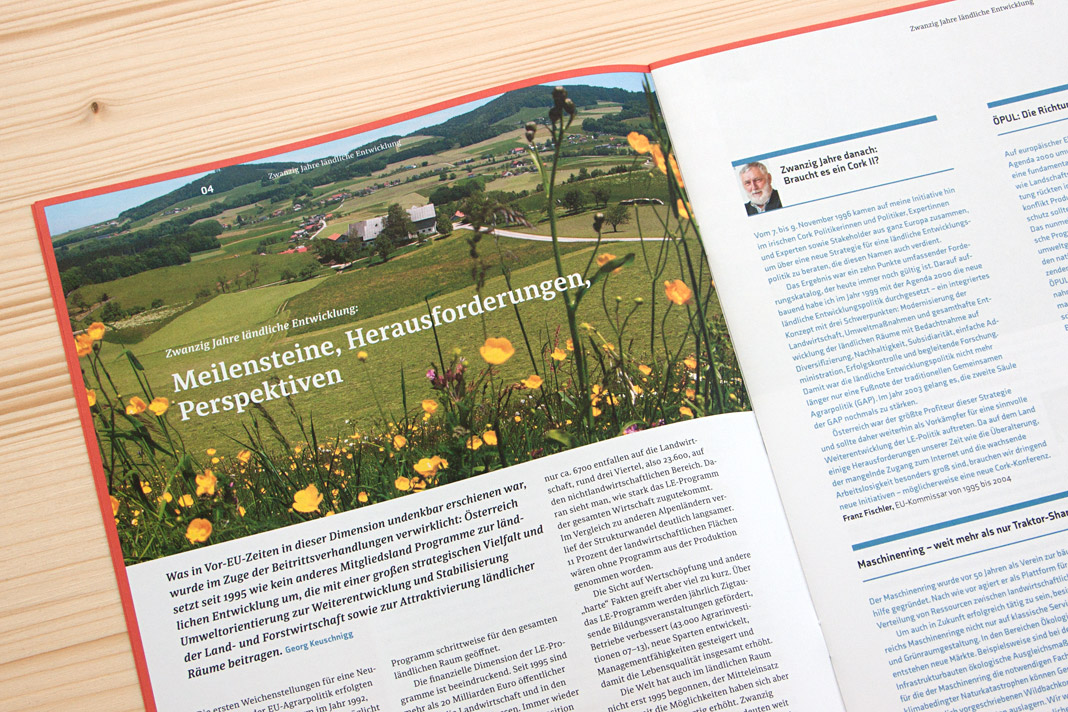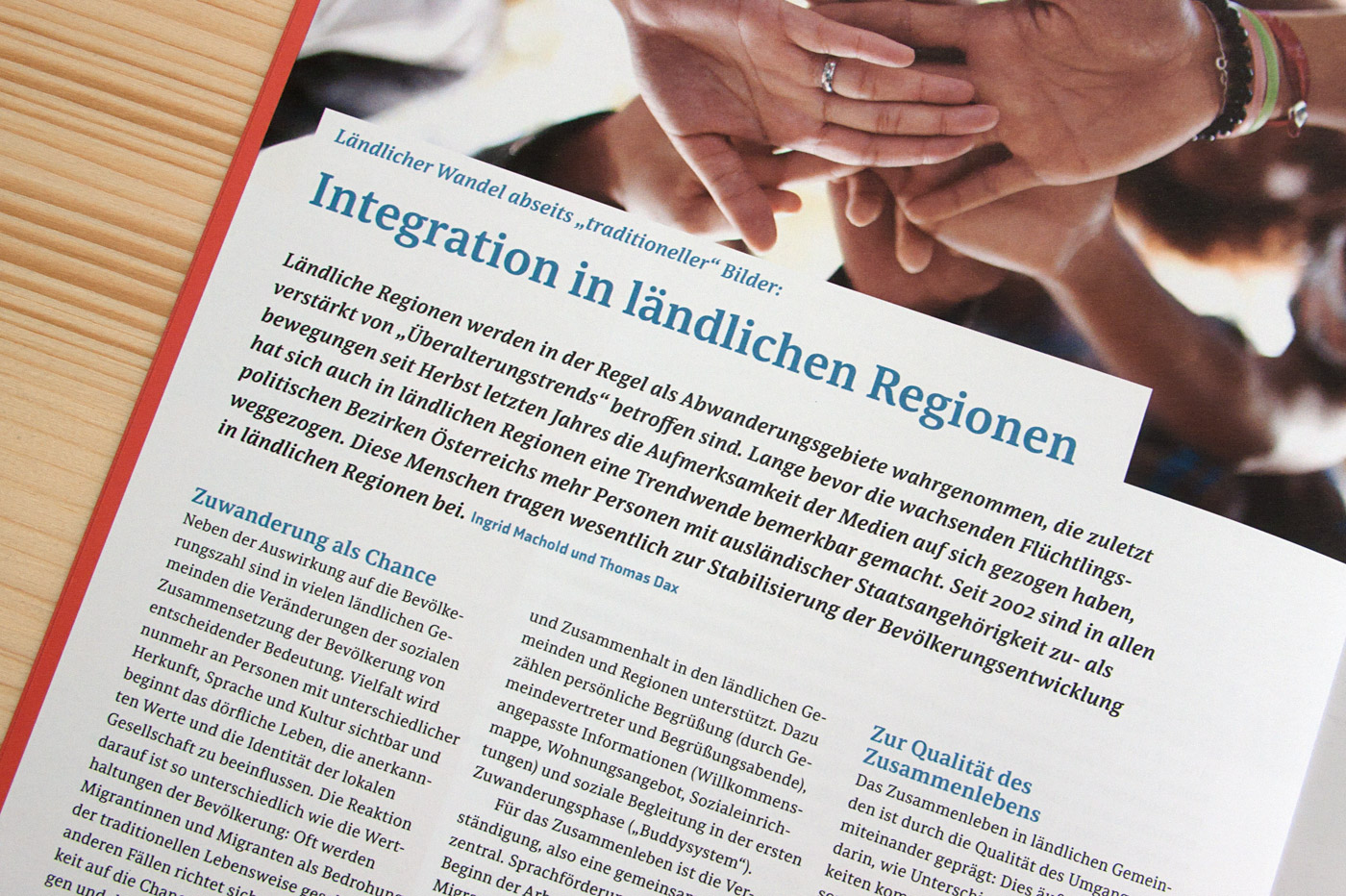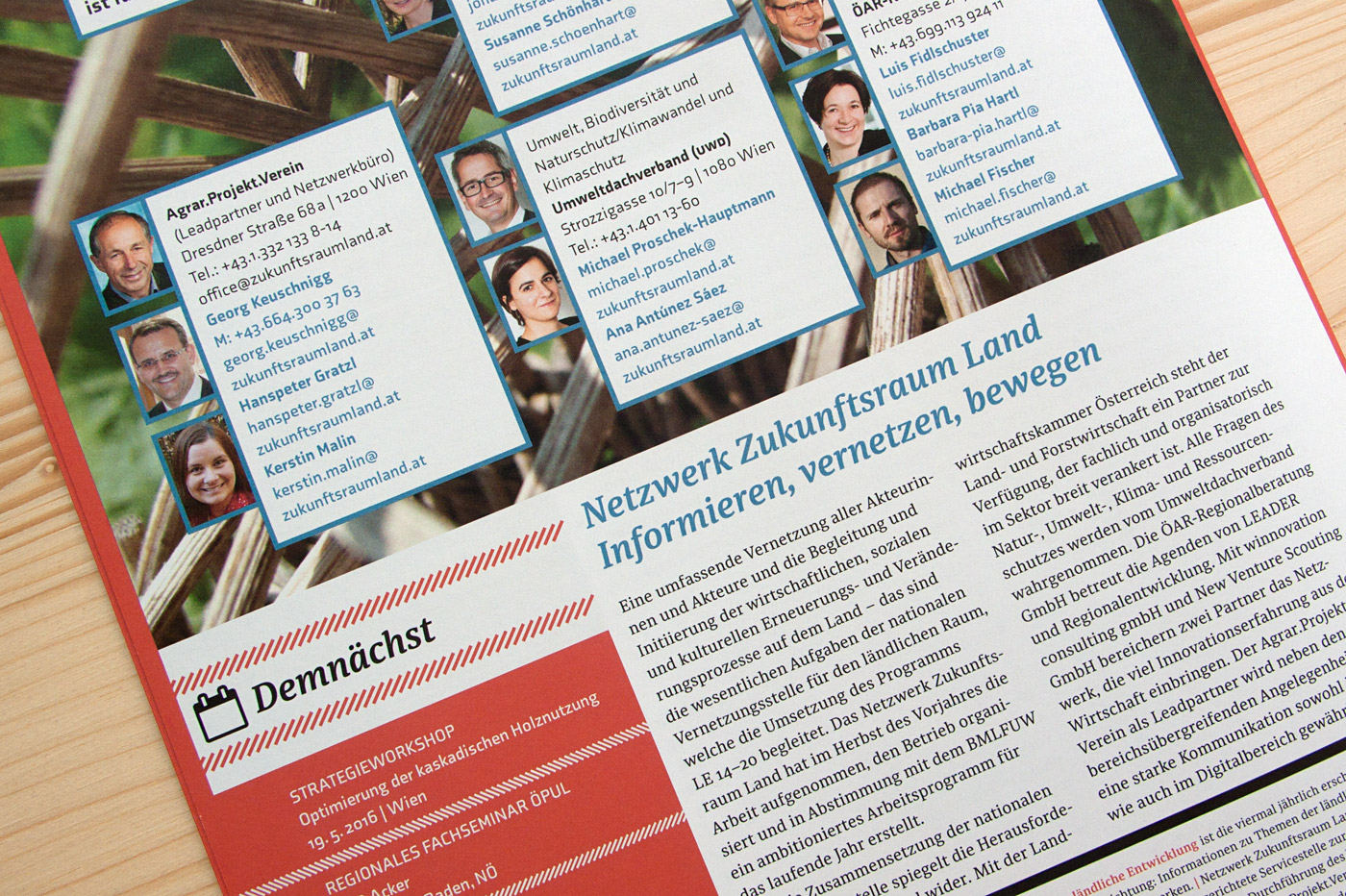 Various impressions of Netzwerk Zukunftsraum Land, designed by Andrea Neuwirth.
---