Blog – Entries tagged as Magazine
December 23, 2010
Stefan Willerstorfer
Stefan Willerstorfer
Austrian publishing magazine Periodicum presents Acorde
Vielgesichtiges Schriftbild (multifaceted type) is the title of Christian Gutschi's article on the type family Acorde in the current issue of Periodicum (No. 2/2010), the bi-annual magazine by the corporate publishing company Egger & Lerch.
Gutschi emphasises Acorde's workhorse qualities and its applicability for various applications, conditions and sizes as the article's title already suggests. The article also gives information on the development process of the typeface and comments on various characteristics of Acorde.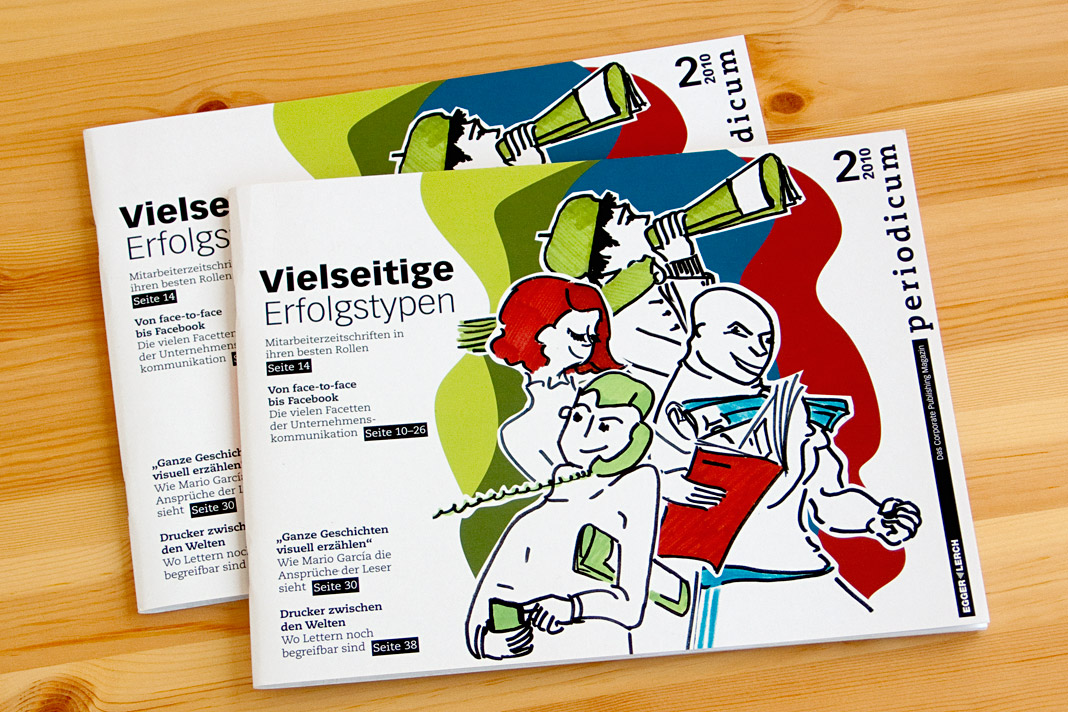 Cover of the publishing magazine Periodicum issue No. 2/2010.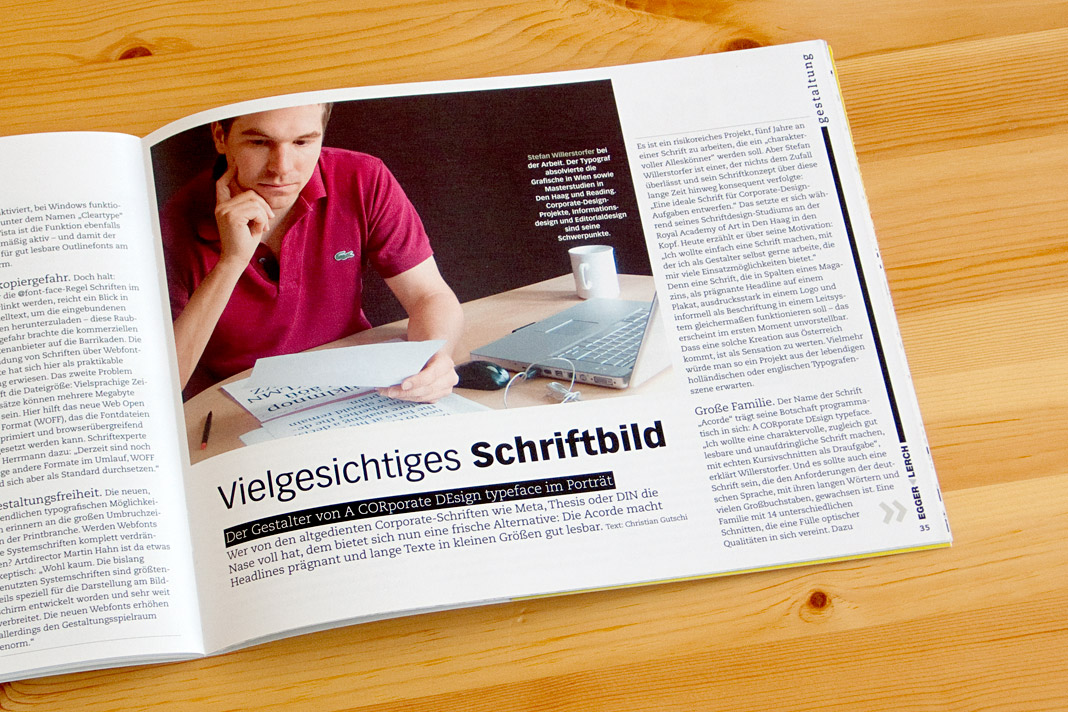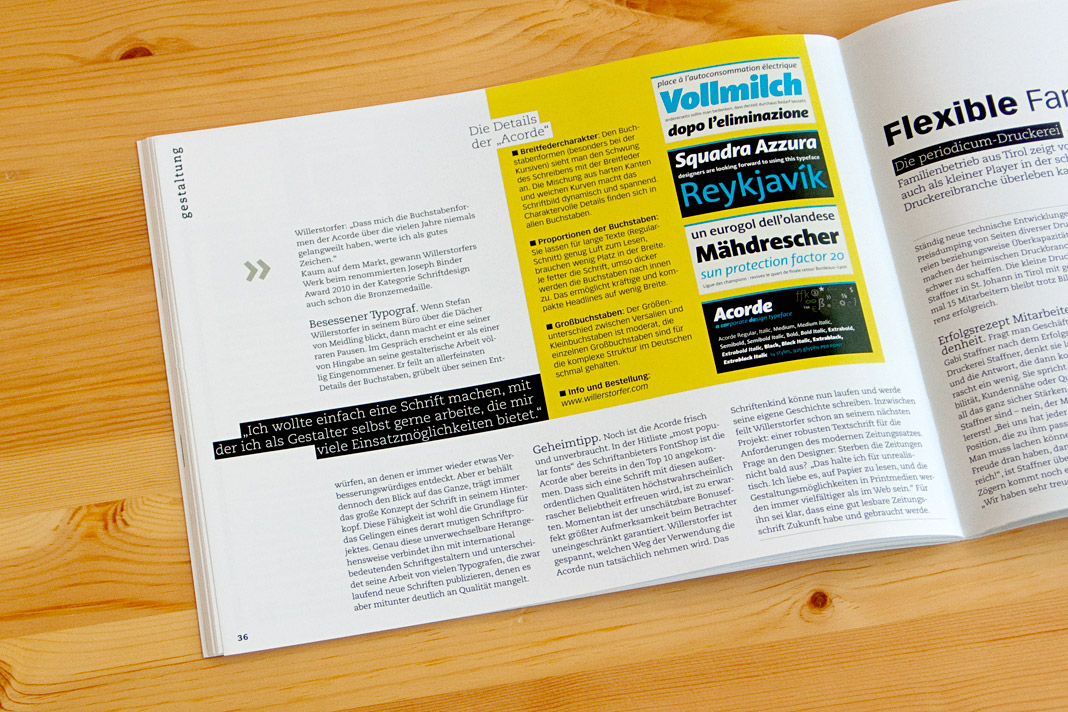 Pages showing the article inside the magazine.
---
September 10, 2010 Stefan Willerstorfer Stefan Willerstorfer
4c magazine introduces Acorde as headline typeface
The Austrian printing and design magazine 4c has started using the type family Acorde for headlines in its current issue (No. 6/2010). Acorde's well-balanced proportions and its harmonious interplay with the magazine's text face Premiéra make it a perfect choice for this purpose.
In the current issue Rainer Scheichelbauer introduces Acorde to the magazine's readers. Furthermore he gives a brief overview of my biography and my career as a type designer.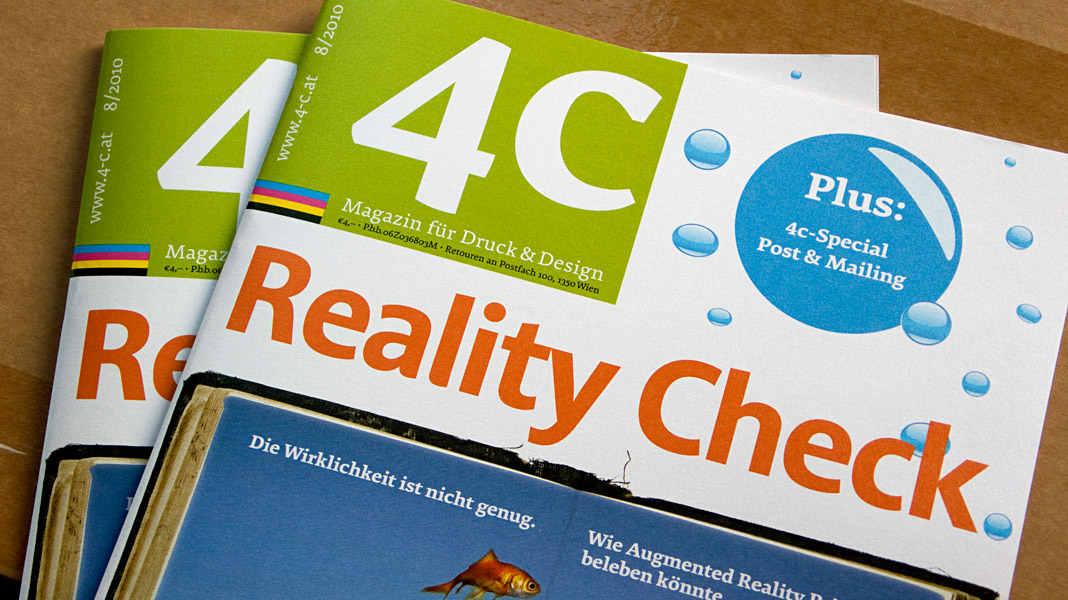 Cover of the printing and design magazine 4c using Acorde.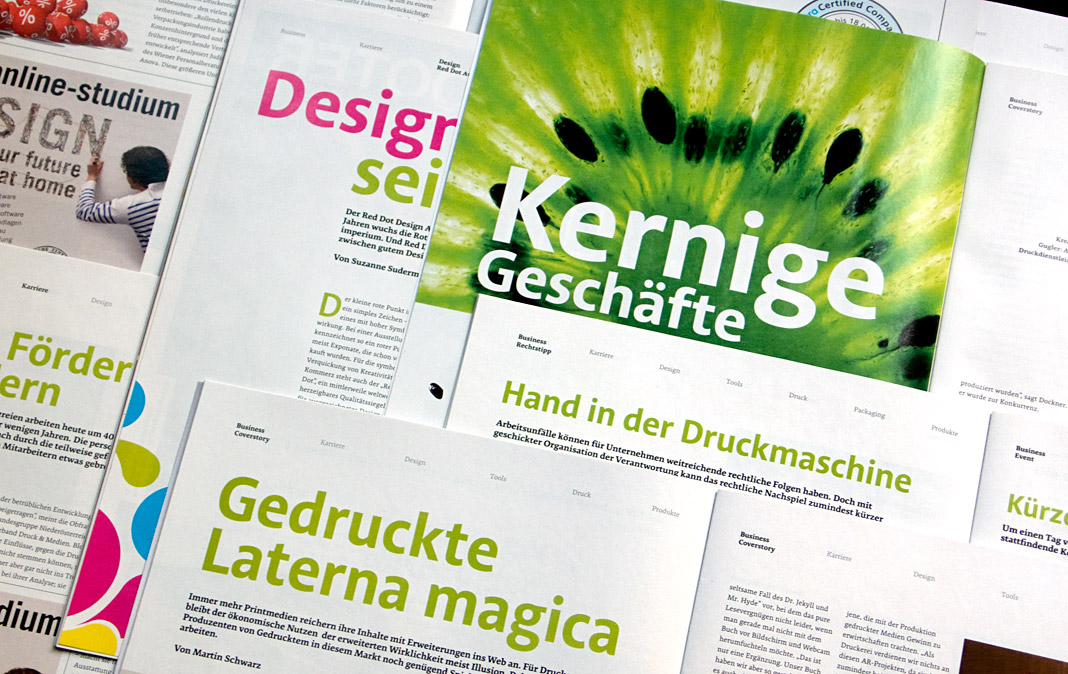 Various double page spreads of 4c using Acorde as headline typeface.
---